VMG Fashion - International standard fashion brand
VMG Fashion is one of the high-end fashion distributors and retailers in Vietnam, known as Valentino Creation and Cota Opera. We prior the words "Tam" (Conscience) and "Tin" (Trust) in building relationships with customers and partners, VMG wishes to bring professionalism and class right on the website. Promising to bring elegant and sophisticated page style to everyday life.
Customer thought
Website strategy
User interface and effects development (front-end development)
Content Management System development (CMS)
What do we need?
Canh Cam totally understands the desire of customers that they need a beautiful fashion website design in a modern style, open space to decorate high-end brand products. At the same time, the website will include attractive and equally subtle effects. Overall, the website will be oriented in a luxurious fashion style, outstanding but always close to shoppers.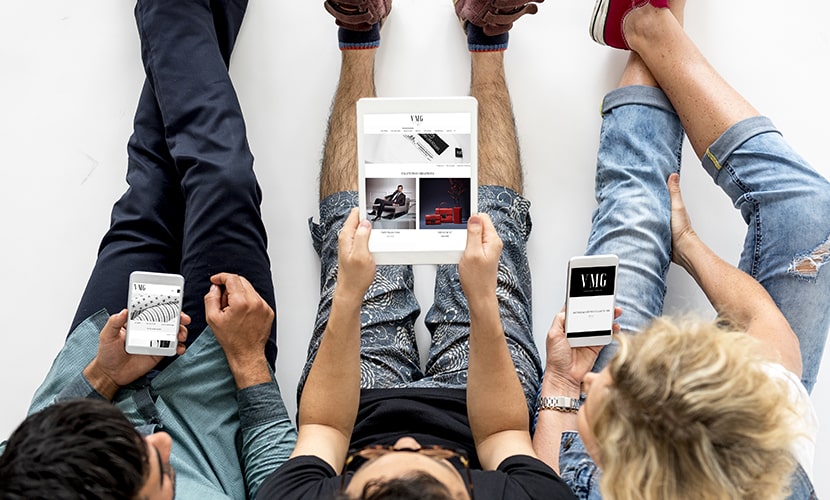 VMG fashion website launched with the design of minimalism
Minimalism is a trend that takes the throne in the fashion industry by elegance, elegance and sophistication. With professional website design experience, Canh Cam has brought a minimalism-style website - increasing the level of focus on products with the ability to express content clearly. Without excess of any details, professionalism is expressed through the use of information blocks combined with clear images, bringing a sense of elegance and attraction. Meeting VMG's wishes, Canh Cam takes advantage of the white spaces as a break point for users. At the same time, combined with high-quality processing images create contrast, increasing the attraction of the viewer's eyes to the outstanding products.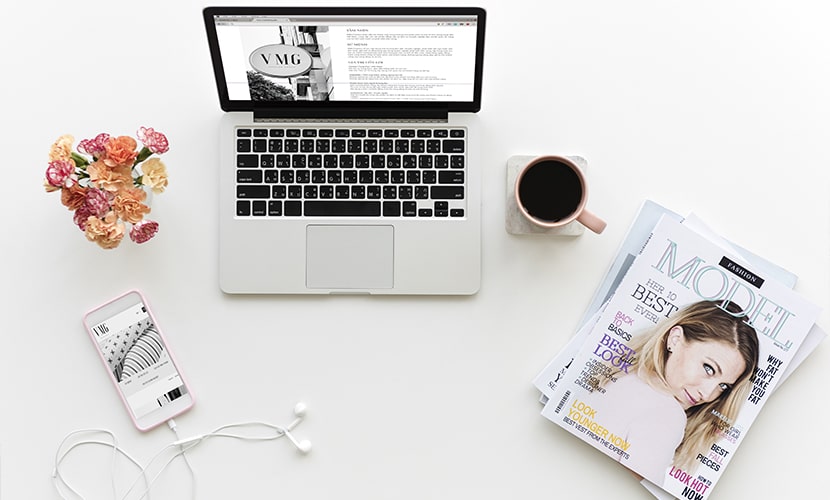 Subtle effects suitable for a fashion website
VMG Fashion website is designed with two main colors: white and black according to the brand's design. However, not only that, but the website becomes pale or boring. Classic tones combined with hover effects, click choose,... help the website become lively and equally luxurious. Besides, the website also provides a great customer interaction experience because of its smoothness, intuitive design that is easy to navigate.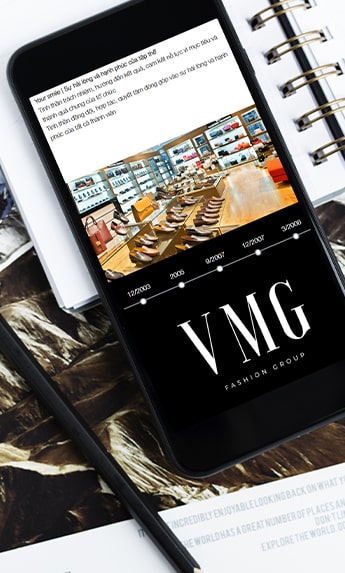 VMG website achievements - the ideal access point of customers
A new fashion website was born, unique in design and development by Canh Cam. We have successfully cooperated with VMG, bringing a product that is not only aesthetically high but also contains the true brand value that VMG seeks. The website achieves customer satisfaction with good on-screen compatibility, and impressive page loading speed. Motivate and retain customers longer at the website, as well as increase the ability to buy at 40+ VMG stores across the country. Launched in early 2019, vmgfashion.com is the access point for anyone who loves fashion, loves shopping and interacts with VMG Fashion.
Canh Cam - Web Design Agency in HCMC, we are proud to be able to offer different designs to different brands, as well as to bring great experience to our customers.
Other projects
PROJECT SHARING
Share with us basic requirements to get reasonable price quotation