SONY Center's sales figures receive an impressive boost
When it comes to Sony, it's about surprising changes in the digital age. Canh Cam helps Sony in improving their distribution system, as well as develop the e-Commerce website in order to ensure both sales targets and customer care purposes in the Vietnam technical context.
Website strategies
User interface and effects development (front-end development)
Website Responsive Design
Build the Content Management System (CMS)

Optimal e-Commerce solution and the outstanding web design makes the user experience more exciting which can increase sales more effectively
UNIQUE APPROACH
Technology products fluctuate abnormally in the market every day. Sony has pioneered the construction of an online retail channel to bring quality products and standard prices to consumers. After ordering on the website, depending on the address of the customer, the order will be transferred to the appropriate agent.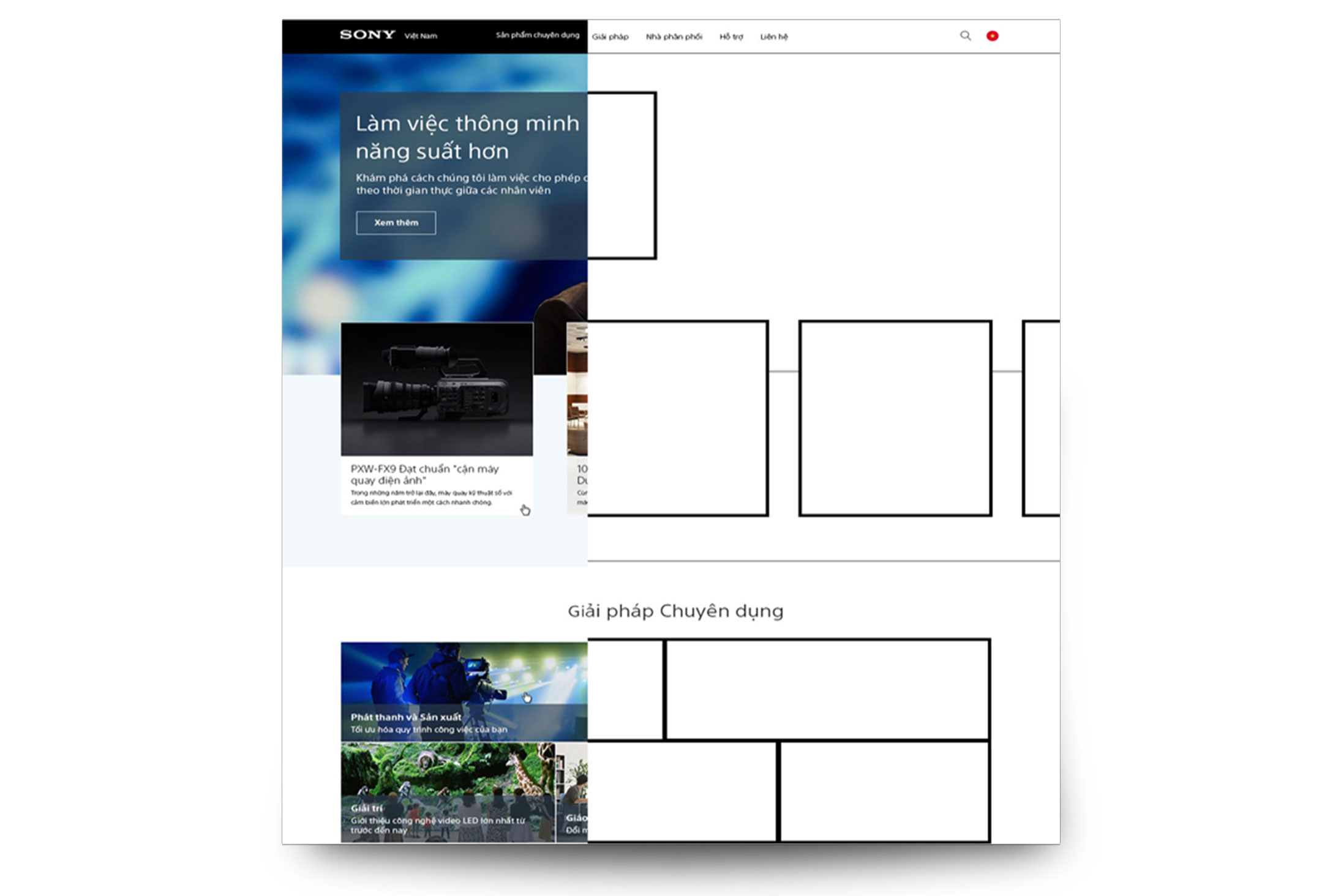 DEPLOYING INTERFACE FOR MULTIPLE DEVICES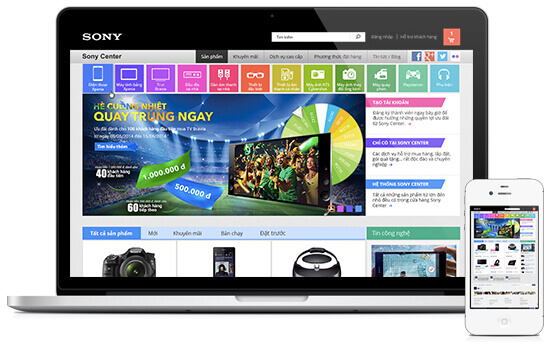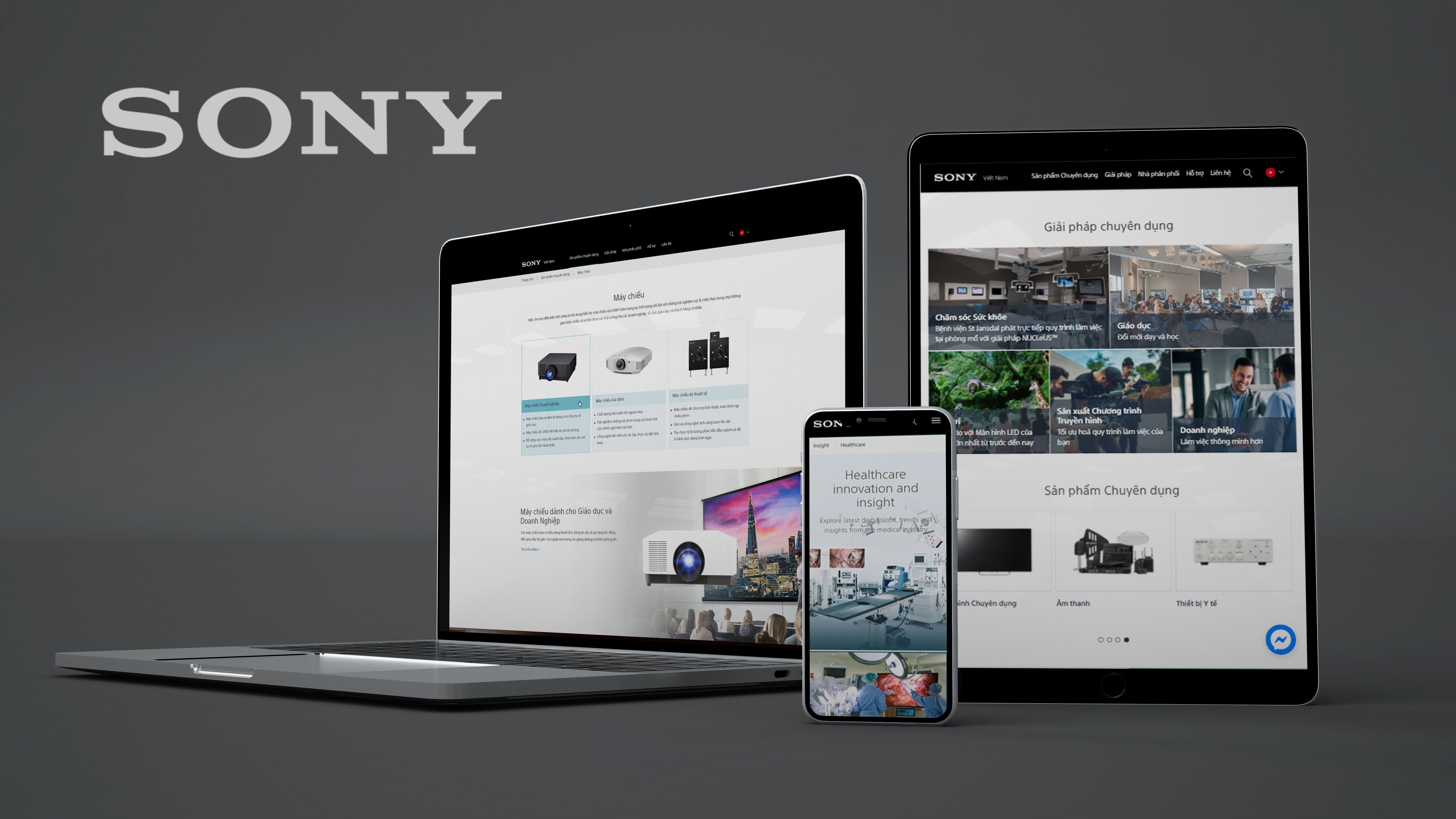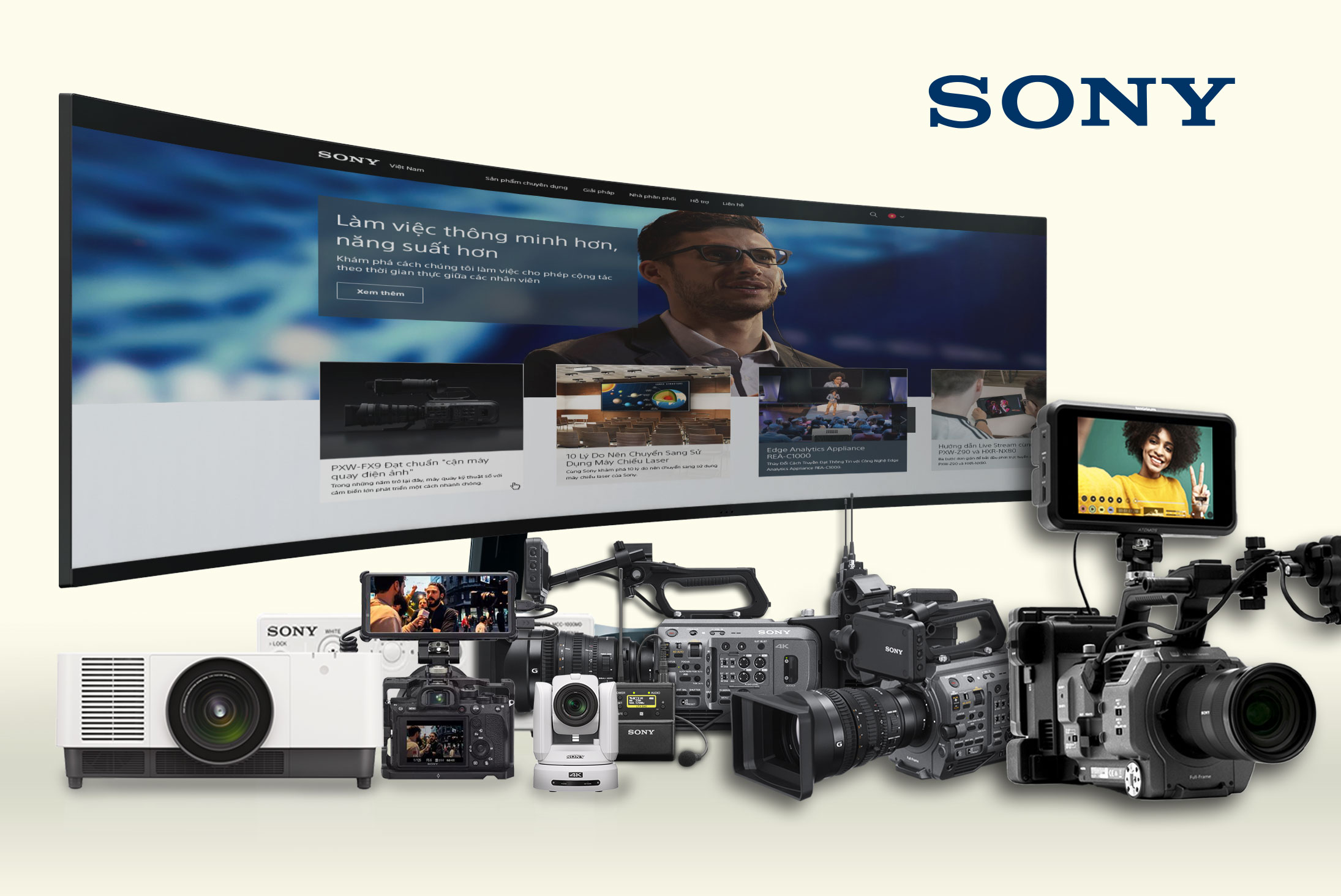 Canh Cam's responsive web design-based interface is suitable for many types of screens: PC, Tablet, Mobile, etc. brings convenience to users. In addition, the website will be provided with all the necessary functions to promote and sell products, services, product ordering, and chatting systems for potential customers.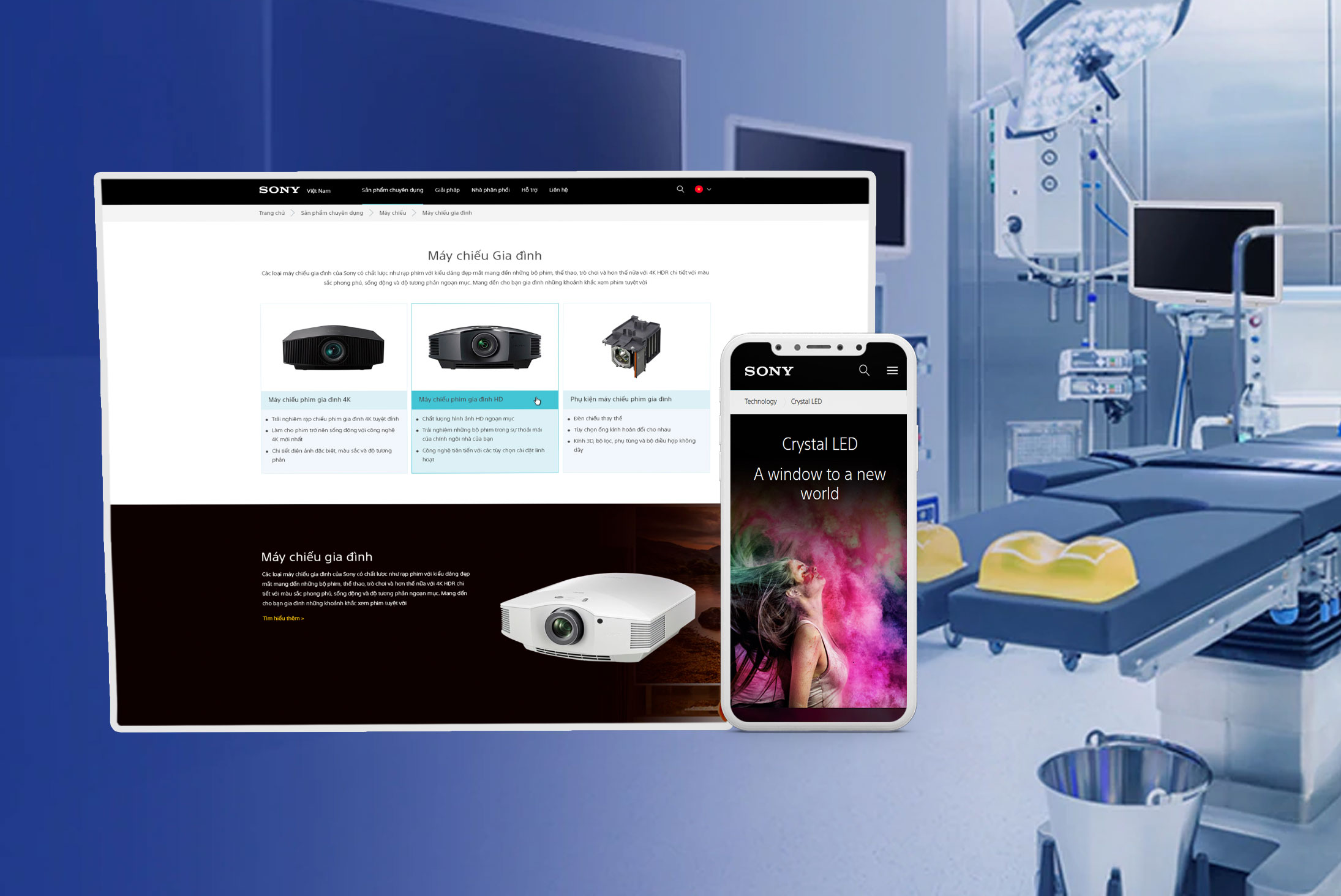 EXCEEDING SALES
All of Sony's existing products and accessories are quickly updated on the website, creating a large and complete database, which can be found immediately, helping to increase sales significantly. Agencies are provided with management features, order tracking, order separation in case of out of stock, view statistical reports of sales situation. Meanwhile, Sony employees are provided with features to update products, prices, view sales situation reports, track transactions to have agent reminders speed up the customers' transaction process. At the same time, My Sony system is interacted to unify the accounts that login to the entire system and integrate security mechanisms: SSL, decentralized on features, on data, and on IP.
Other projects
PROJECT SHARING
Share with us basic requirements to get reasonable price quotation