CEO HUA THIEN VUONG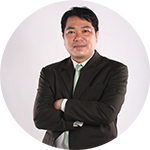 Personal information
Full name:
Mr. Hua Thien Vuong
Date of birth:
13/02/1980
Phone:
0908 363 923
Email:
thienvuong@canhcam.vn
Current position:
CEO
Company address:
Cánh Cam - Web Design Agency
Languages:
Vietnamese and English
He lives at
Ho Chi Minh City
Social channels:
Education:
Tran Hung Dao High School for the Gifted, Binh Thuan Province
UEH - Specialized in the Management of IT (Mathematics and Informatics Statistics)
Our mission and vision
Mission:
As the leader of company, CEO Hua Thien Vuong wishes to contribute to increasing opportunities to compete with Vietnamese brands through the Internet - the magical door.
Vision
By 2030, Canh Cam will be the leader in the field of web design and web-based apps not only in the Vietnamese market but also in other regional countries; there are more customers in developed countries such as the US, Australia,... As a reliable firm that businesses always think of first when implementing the website.
Our 5 core values
From the early days of establishment, CEO Hua Thien Vuong has always directed Canh Cam to operate and develop based on 5 core values:
Trust: Keep the TRUST for customers, partners and staffs, as well as shareholders in every commitment, transaction and service that we provide.
Dedication: FROM THE OVERALL PICTURE such as content strategy based on the objectives, potential customers of the business and trends in the field of the current business, every time you start a PROJECT TO EVERY DETAIL, always give elaborate in each image; texture, line by line of code,... so that the products are optimized and effective when handed over to customers.
Understanding: Canh Cam always puts customers at the center; We research and learn the experience of the target customer of the business; thereby giving optimal solutions; efficiency through specific tools and proof-of-evidence. Canh Cam always starts each project from planning a well-planned content strategy including goals, goals and roadmaps to success.
Innovation: With a progressive spirit, Canh Cam always requires perfection in each of its products and services. Therefore, we are not only always keep learning, edesting with awards that stimulate initiatives or come from employees; but the improvement also comes from the unhappy feedbacks of customers and partners, from learning from experience to becoming more and more complete.
Efficiency: Canh Cam's products always keep pace with the world trend to help the brand of the business be "shining" on the Internet; increase brand coverage, increase revenue, make a good impression on customers, potential partners and shareholders of the enterprise.
Achievement
In more than 15 years of operation, Canh Cam has brought more than 2000 businesses with effective websites. Billion-dollar enterprises; foreign enterprises, industry leaders who trust and use services such as Sony; Sabeco, Chubb, etc.
We have more than 50 specialists; products range from ECommere Web to Web on App; Branding web, Online marketing solutions
Despite the economic uncertainty; but the target and market share always achieve stable growth results.