TOSHIBA
Toshiba is an E-Commerce household brand with more than 15 years of experience in Viet Nam, and Canh Cam has helped Toshiba visualize online standards and technological improvements. We have also increased brand credibility and sales efficiency.
Website strategy
Interface & user effect development (Front-End Development)
Responsive Design (Website Responsive Design)
Content Management System development (CMS)
You can feel the high quality of the product through the exquisite experience of E-Commerce.
EXPERIENCE CONSISTENCY
In recent years, Toshiba wants to make its customers aware of the gadgets that technological developments could bring you along with strong product innovations. However, the current Toshiba website is a visualization lake of these powerful improvements. That's why Toshiba chose Canh Cam to create a new look.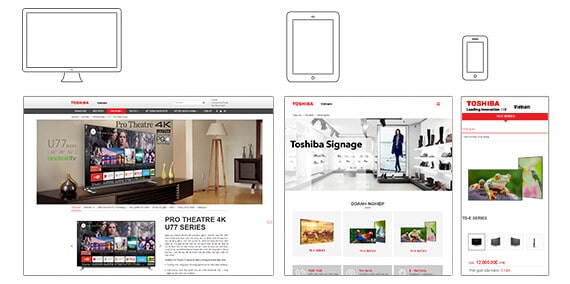 THE IMPLEMENTATION FROM IDEAS
Toshiba's new website is vivid with the subtle white-and-gray, which highlights the image of the product, as well as the modern and innovative style. In addition, Responsive technology has generated great user experience, regardless of whether it is available from a smartphone , tablet or desktop.
THE DISPLAY OF INTERFACE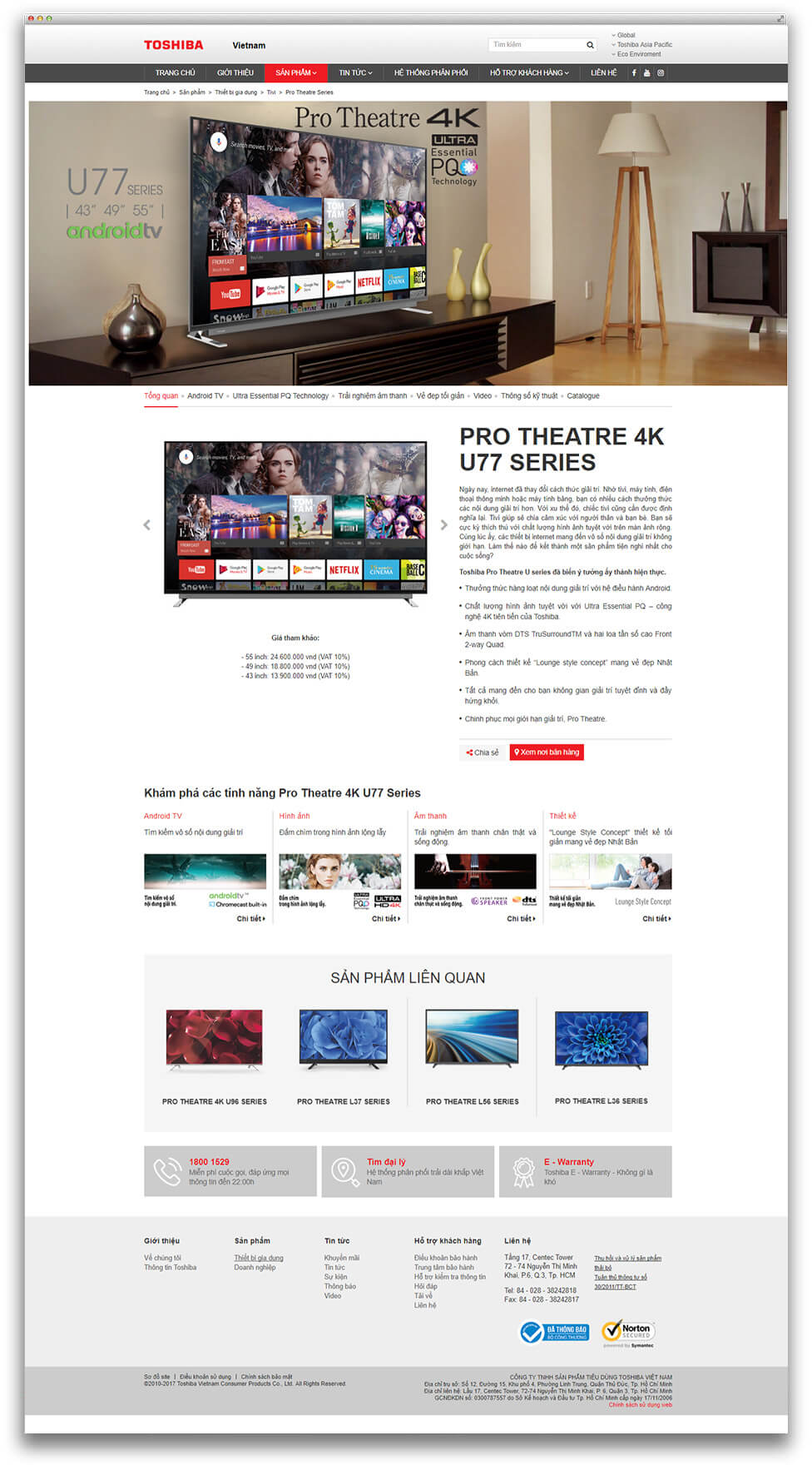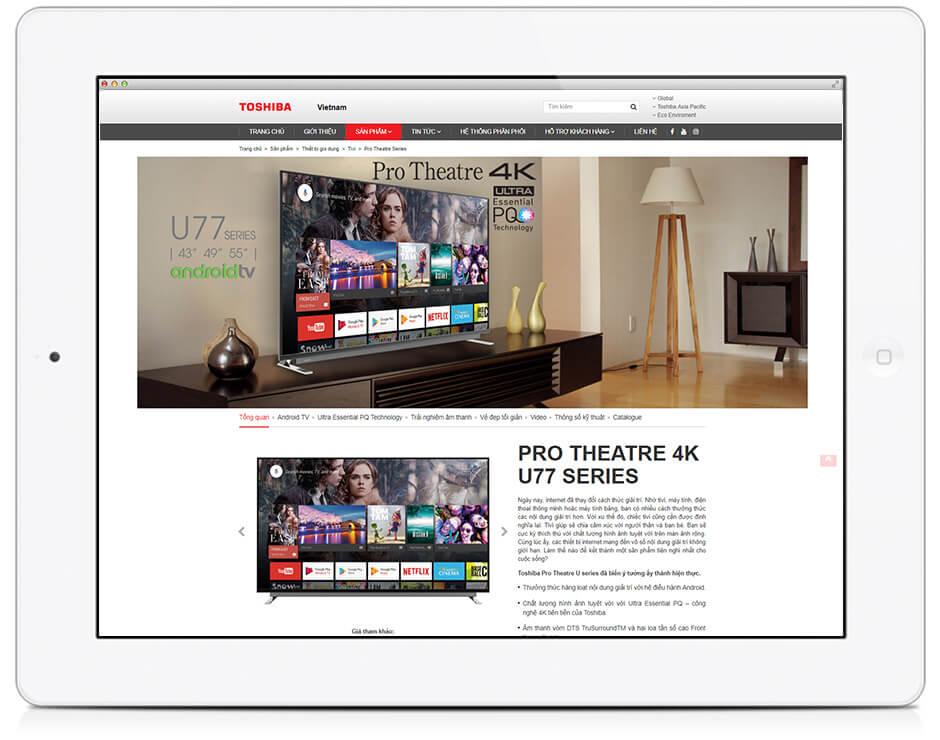 Website – The effective channel of communication clearly shows the technological spirit of the company's history.
Toshiba 's website not only displays product information, promotes sales effectively, but also integrates interactive social media to increase the effectiveness of its promotions.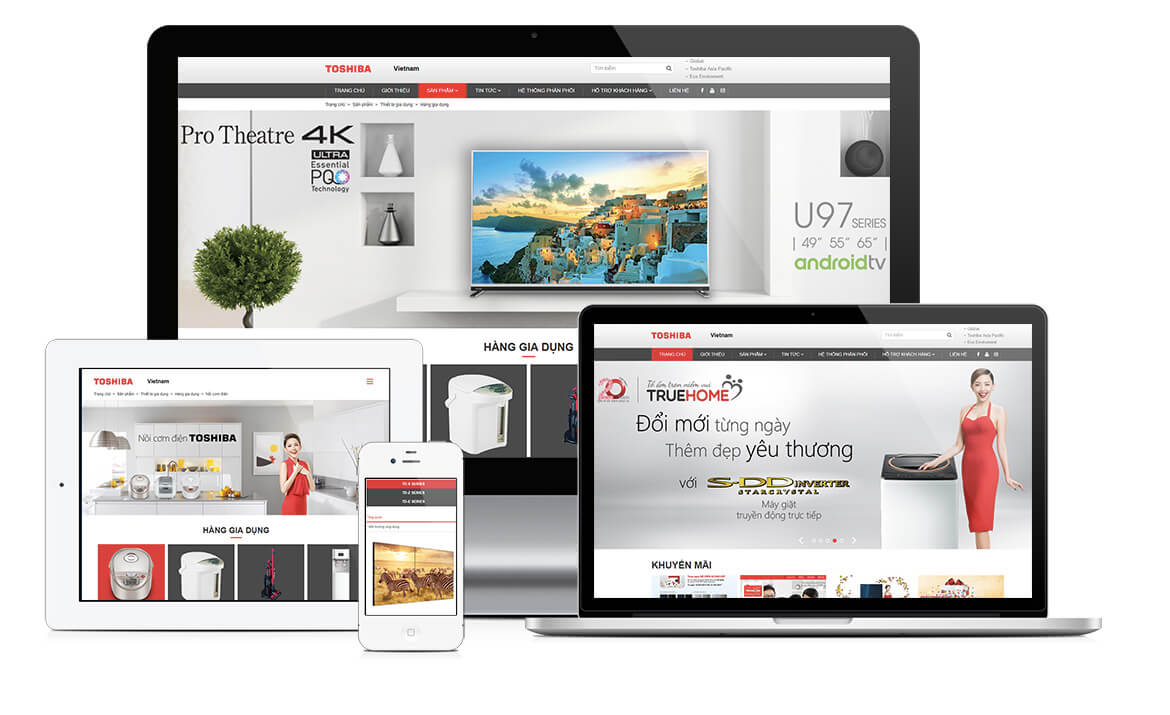 Canh Cam - a Web Design Agency in HCMC
 ,we are proud to be able to offer different designs to different brands, as well as to bring great experience to our customers.
Other projects
PROJECT SHARING
Share with us basic requirements to get reasonable price quotation