KIEN LONG BANK
With a customizable website design service, your website layout can be easily changed. Regardless of whether the customer views the browser on a desktop, tablet or mobile phone, a "Responsive" website will arrange the corresponding content to suit the user's device. As surfing becomes a habit for everyone, more and more customers are using mobile devices. This design approach is essential to provide a completely consistent and transparent user experience.
User interface and effects development (front-end development)
Responsive Design (Website Responsive Design)
Content Management System development (CMS)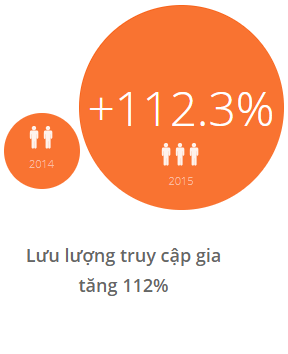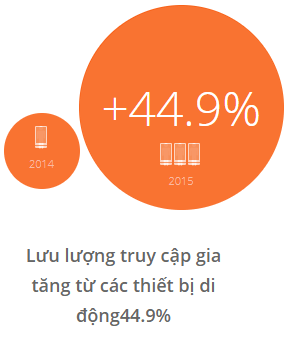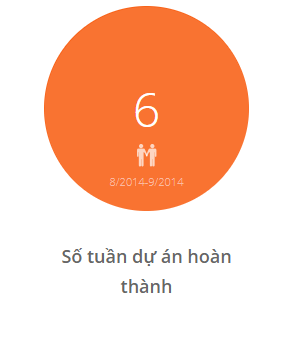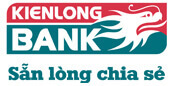 Increased traffic doubled just 1 month after launching, accompanied by significant improvements in page remaining up to 7 minutes, especially the exit rate of only 26.84% showed a really effective transition of the new web interface.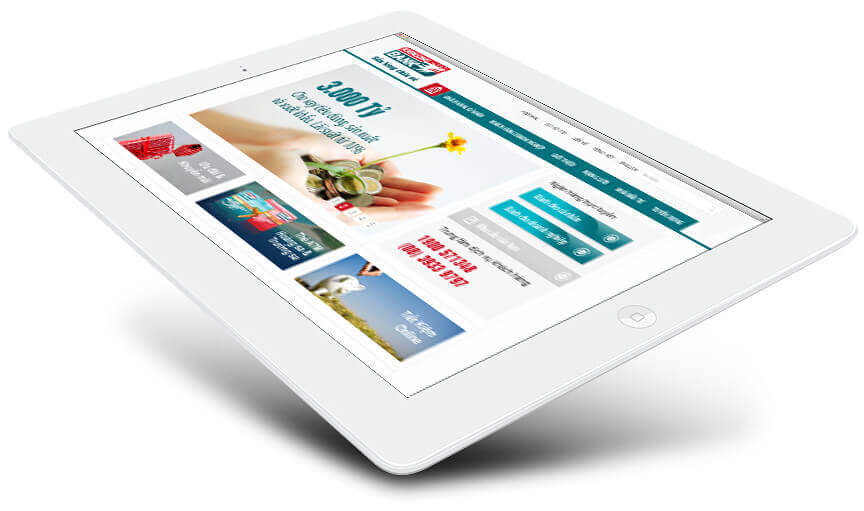 APPROACHING
Founded on October 10, 1995, with nearly 20 years of operation in the financial sector, Kien Long Bank has now expanded its network with 96 branches and transaction offices nationwide. Kien Long Bank wishes to have a professional and modern online face in today's digital era, which is why Kien Long Bank chooses Canh Cam.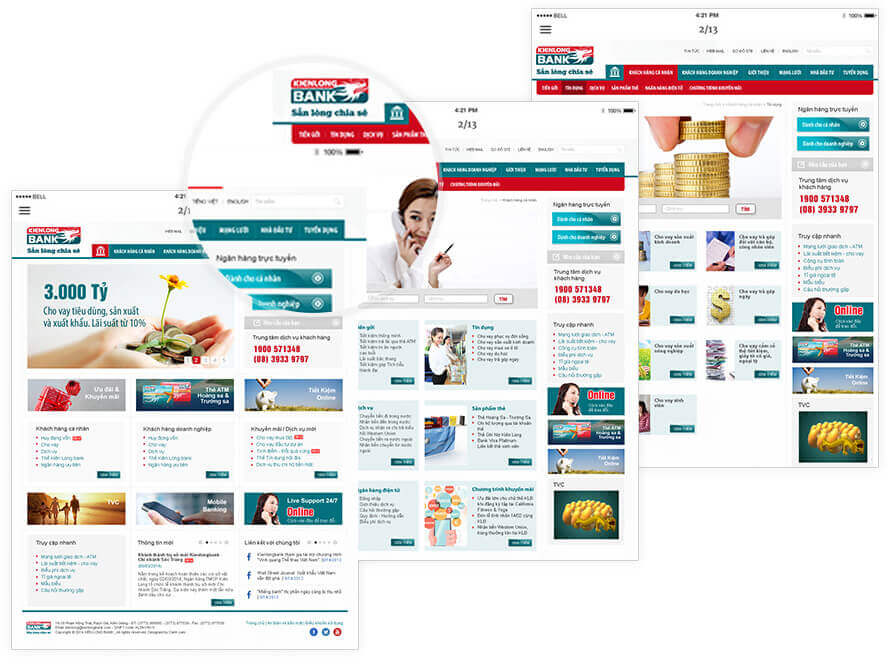 With the specificity of the bank website design, Kien Long Bank's website is built on the principle of high security and safety. The Eyes Tracking UI-UX app has made the website interface friendly to make users accessible. The two main colors in the bank's logo are blue and red which are harmoniously coordinated and used on the website to emphasize the brand colors.
To apply digital technology to management activities, Kien Long TVC software is also a convenient way to support customers to bring the message "Ready to share" of the bank. The software offers 2 main types of features: display and administrative features.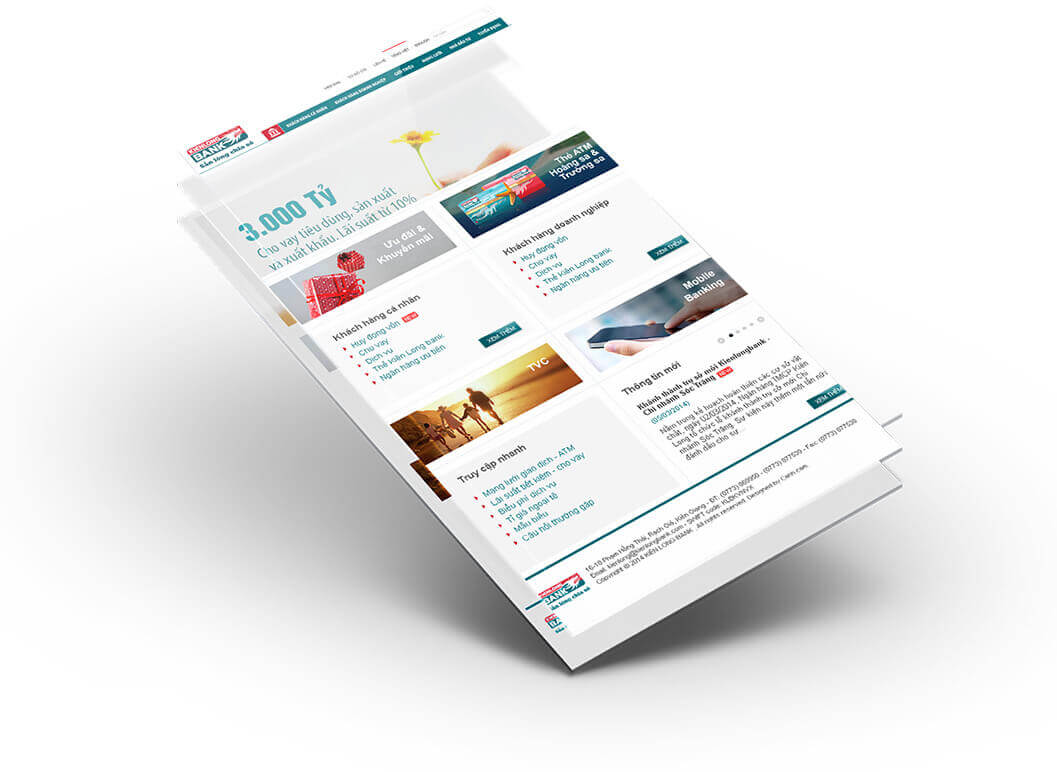 TRANSFER
Here are excellent results: an archive of all products created throughout the project to ensure consistency and scalability in the future.
Equipped with our portfolio of templates, models, supporting background templates, and some image manuals, branding, and front-end development, Kien Long Bank can grow on the basis of what we offer and continue to create a user-friendly experience with many integrations that will be added in near future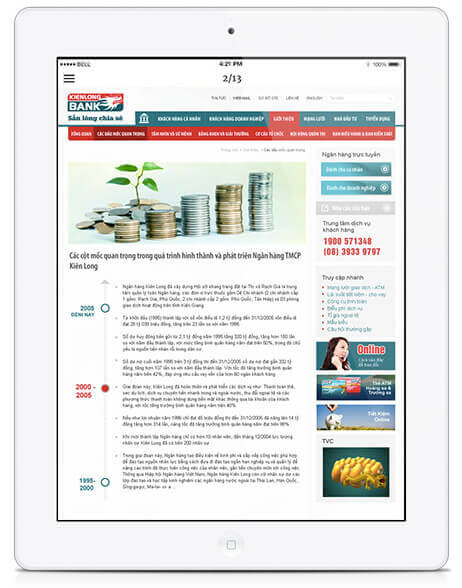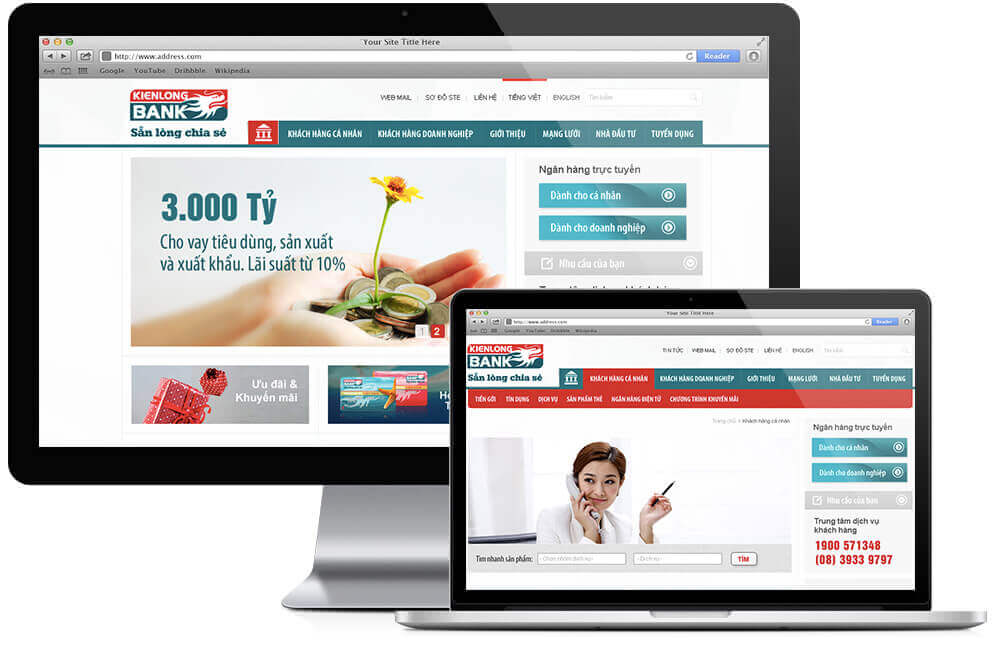 Canh Cam - A Web Design Agency in HCMC, we are proud to be able to offer different designs to different brands, as well as to bring great experience to our customers.
Other projects
PROJECT SHARING
Share with us basic requirements to get reasonable price quotation