AVIVA
Professional website interface, well-prepared content and images help Aviva to achieve the goal of creating distinctive values and efforts to meet the needs of its customers for financial solutions. Aviva brings a wind of change to the insurance industry with a professional, modern design that can easily build customer trust.
Interface & user effect development (Front-End Development)
Responsive Design (Website Responsive Design)
Content Management System development (CMS)
THE APPROACH:
Proud to be a British multinational insurance company headquartered in London , United Kingdom, with 320 years of experience, Aviva is proud to serve more than 33 million customers worldwide. In 2017, Aviva entered the Vietnamese market with the mission of "bringing peace beyond all volatilities." In order to become the leading prestigious insurance business and make it easy for us to reach domestic customers, Aviva has continuously developed its products and services, as well as increasing its brand identity online.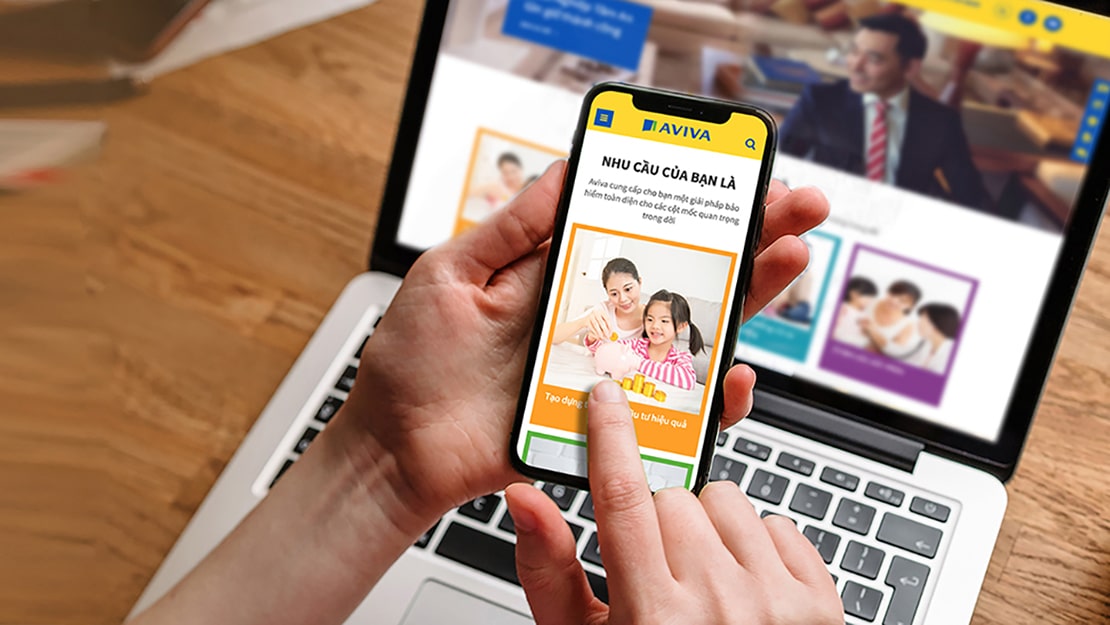 THE IMPLEMENTATION:
Canh Cam has designed and deployed Aviva 's professional insurance website, which goes along with Aviva's in different countries around the world, while striking compared to Vietnam's industry rivals. The website received positive feedback to the satisfaction of the Aviva staff and their customers. Beautiful website design helps Aviva express a complete brand identity transmission inspired logo design with blue-yellow colors, all made professional and reliable-a prerequisite when referring to the insurance industry.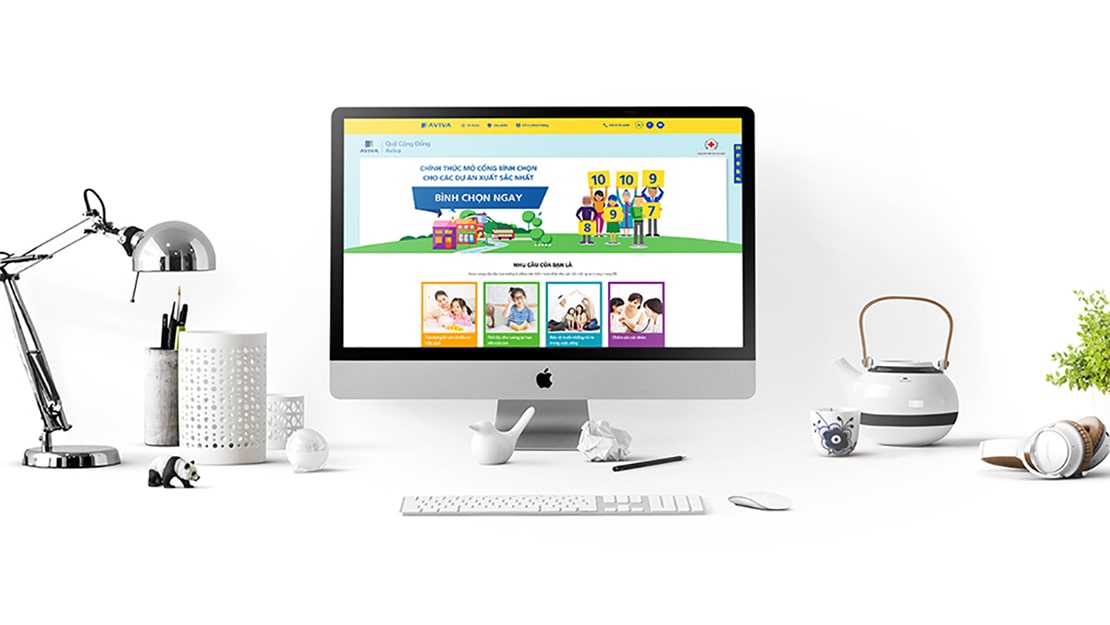 In addition, Canh Cam has helped Aviva to convey its message through infographics: easy-to-understand, friendly photographs, and even the vision , mission, messages and business information could still be presented. The website allows Aviva to provide customers with the most useful information, as well as support, guidance on how to resolve customer issues at any time, anywhere.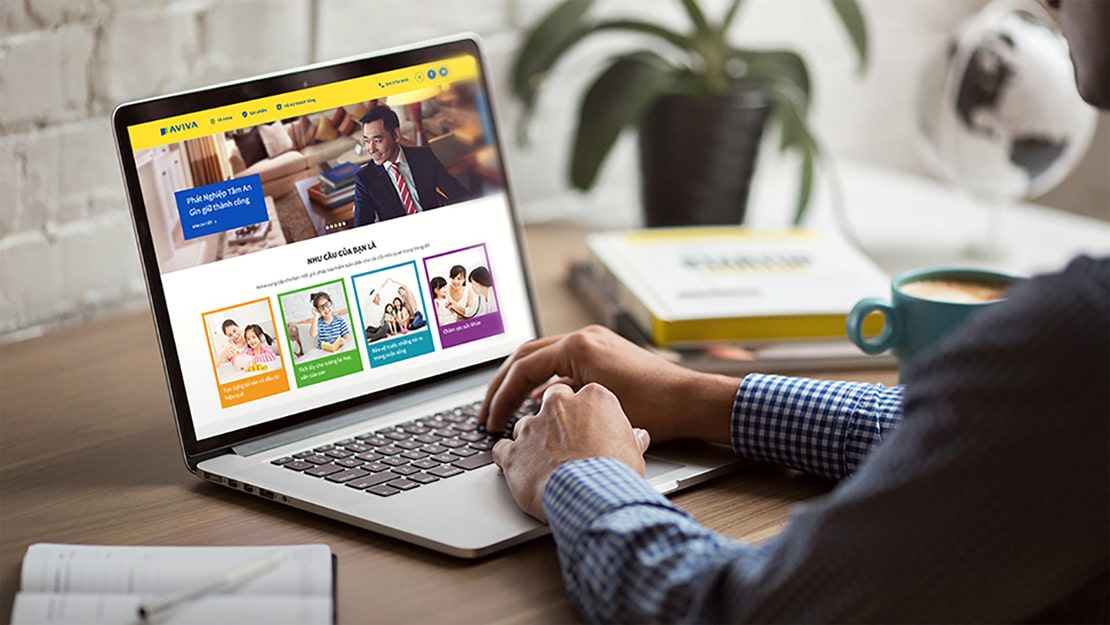 Canh Cam used the compatibility technology, making it possible for users to find the information in the most convenient way. Not only that, the product portfolio is visually arranged, easy to search and track information according to the needs of the user.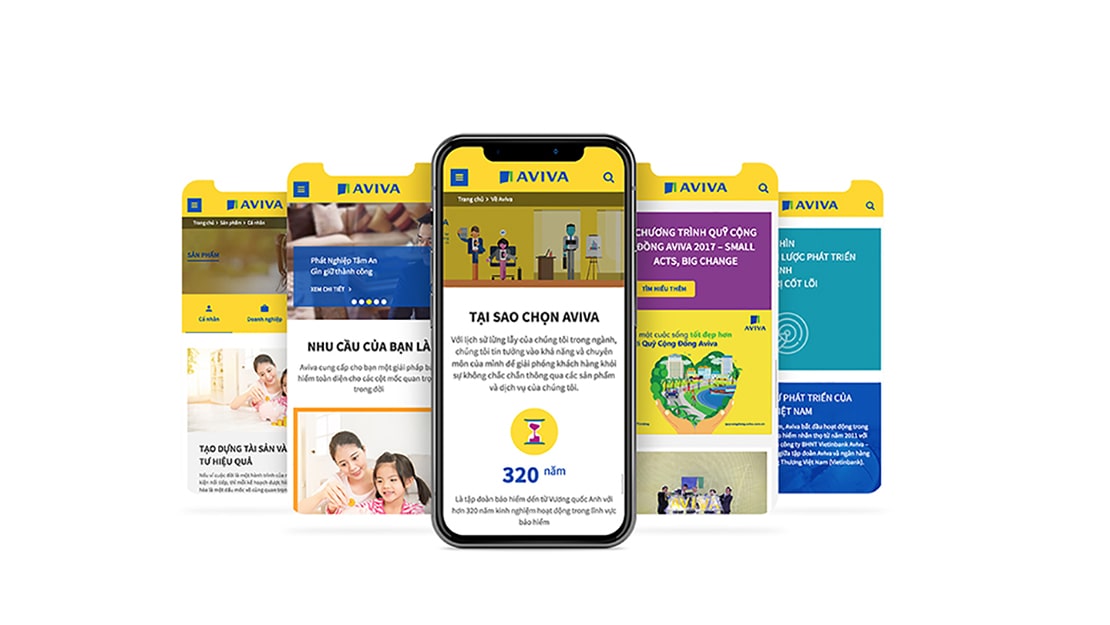 RESULTS:
The new interface is the perfect base for Aviva's offline and online media campaigns. By choosing Canh Cam, Aviva 's website has been completed. A good, simple management system enables Aviva to edit and update information as quickly as possible.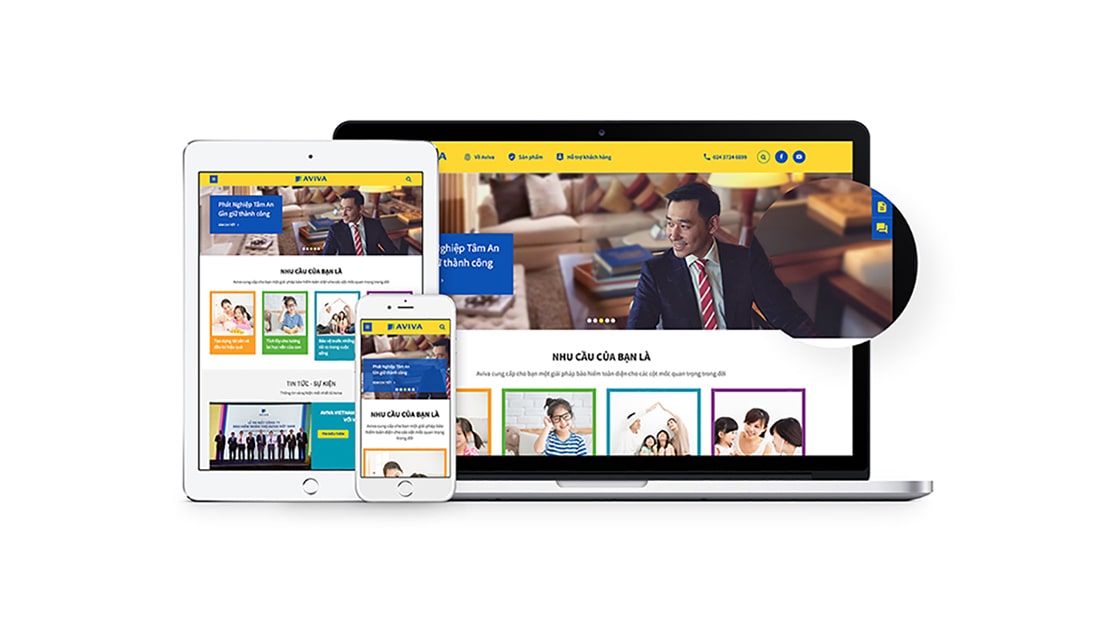 Canh Cam -  Web Design Agency in HCMC, we are proud to be able to offer different designs to different brands, as well as to bring great experience to our customers.
Other projects
PROJECT SHARING
Share with us basic requirements to get reasonable price quotation