Web design - Domino Pizza boosts their revenue
Modernized life together with higher living standards promote the introduction and enjoyment of culinary habits of people. To change from traditional business to modern one, Domino's Pizza website has been put into the operation and received good feedback from customers with shocking buying experiement - order growth increased triple (300%) from the old website.
Customer thought
Responsive design (Website Responsive Design)
User interface and effects development (front-end development)
SEO Optimization
Programming the order - store - delivery system management (Mini CRM)
What does Domino want?
Domino's Pizza is one of the biggest pizza companies in Vietnam and around the world, with over 10,000 stores worldwide in more than 74 countries and brings satisfaction to more than 1 million customers each day, and the number of 400 million pizzas every year. The standard "30-minute Delivery" easily meet customers needs. To increase the capacity and quality of serving consumers in Vietnam, together with Domino, Canh Cam designed the sales website for Domino's Pizza.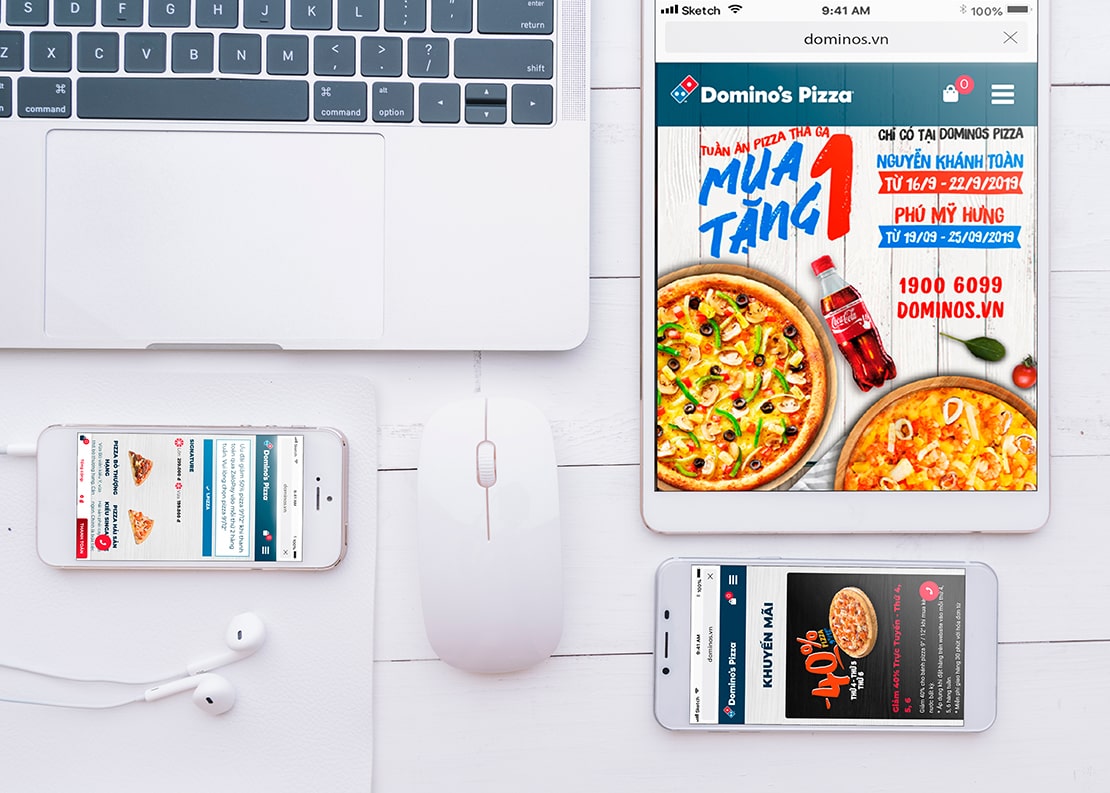 Canh Cam solution
Canh Cam detailized all categories and created a standard Flat Design-based website interface and feature of order integration with 40+ location-based stores helps deliver quickly under 30 minutes, greatly simplify and accurate Domino's order and delivery process. Domino often runs promotions, the website integrated the configuration of rich, constant promotions. At the same time, the order management in large quantities and automatic sales report also helps the process of statements and audits at Domino to help optimize the process and become more simple, accurate and become easier to use.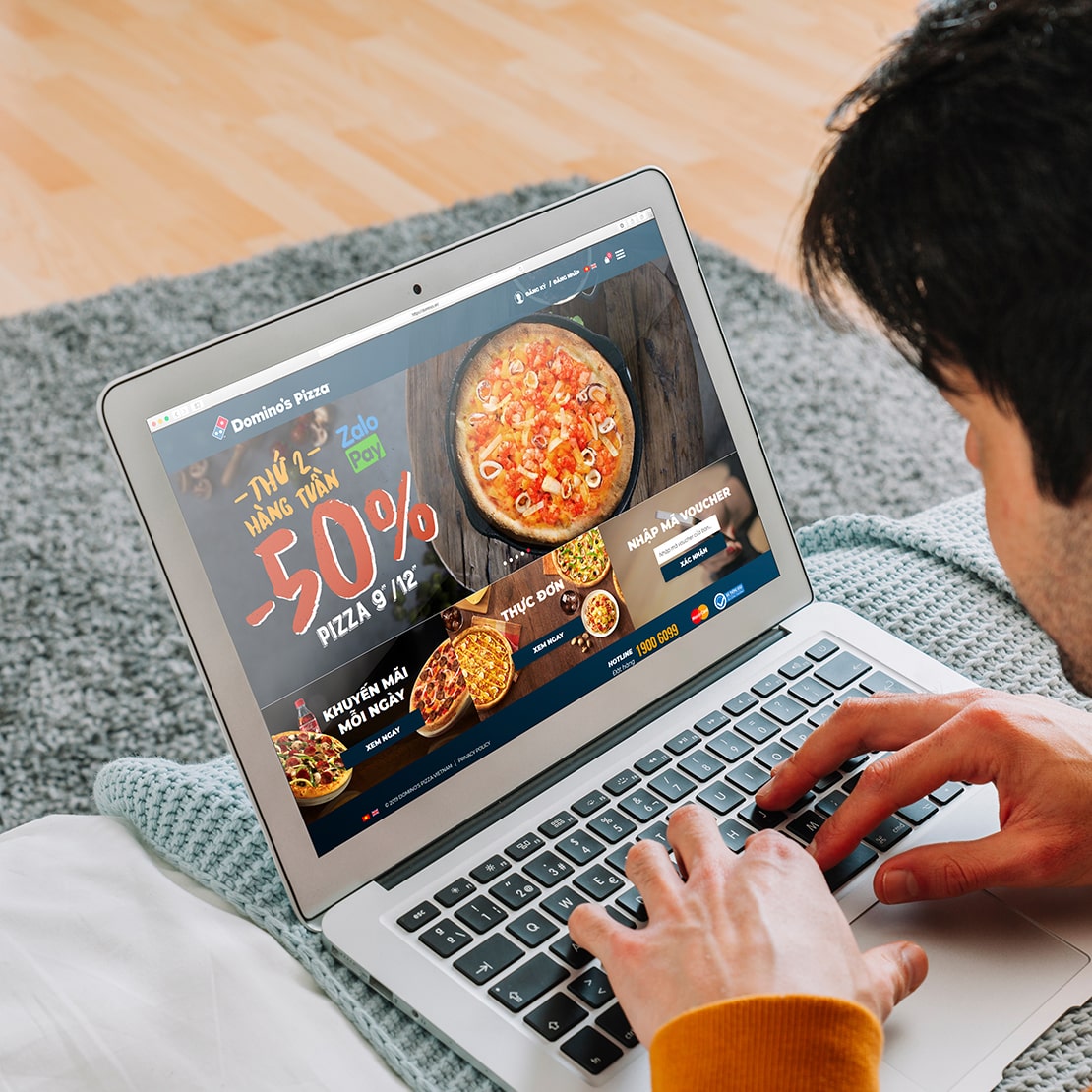 Result
Canh Cam – Website Design Agency in Ho Chi Minh City , together with Domino's Pizza, went on the same way to build and launch a completely brand new website, ensuring the benefits of brand development, ordering features and feeling. Delight customers with eye-catching and engaging pizzas. Providing a completely independent data management system so that you can keep all data and manage online customers in the simplest and most effective way.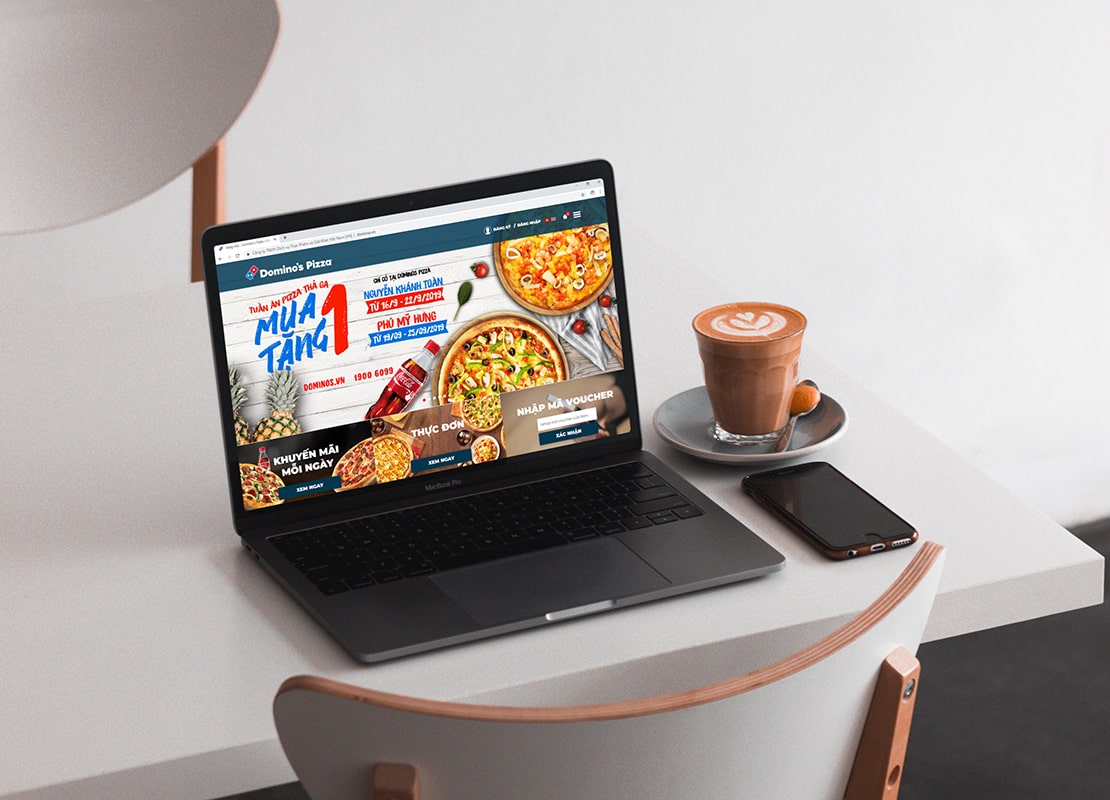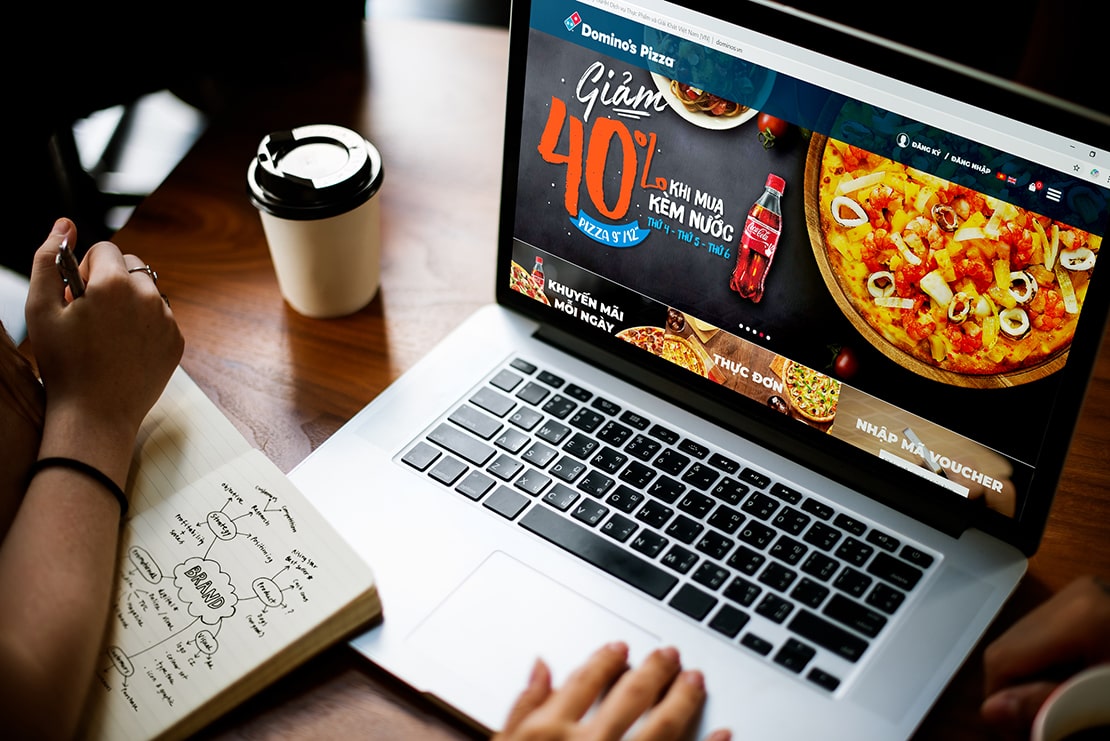 Canh cam - Website Design Agency in HCM. With the desire to bring customers great experiment while surfing the Internet, we confidently brings different designs to create unique brand for each individual, company and enterprise.
Other projects
PROJECT SHARING
Share with us basic requirements to get reasonable price quotation