TRUNG NAM EMS
Trung Nam EMS Corporation is a member of Trungnam Group. With the mission of becoming a one-door contract Of First-line Quality Service Electronics Production, low cost service with any volume and simple business process.
Brand positioning
Website strategy
User interface and effects development (front-end development)
Responsive Design (Website Responsive Design)
TRUNG NAM EMS
Trungnam EMS Corporation was established in 2020, is a member of Trungnam Group. With a unique combination of R&D, MICRO-packaging and PCB assembly, we support from design to production, from Wafer to Final Product, from prototype to mass production with international quality in Vietnam at a lower cost.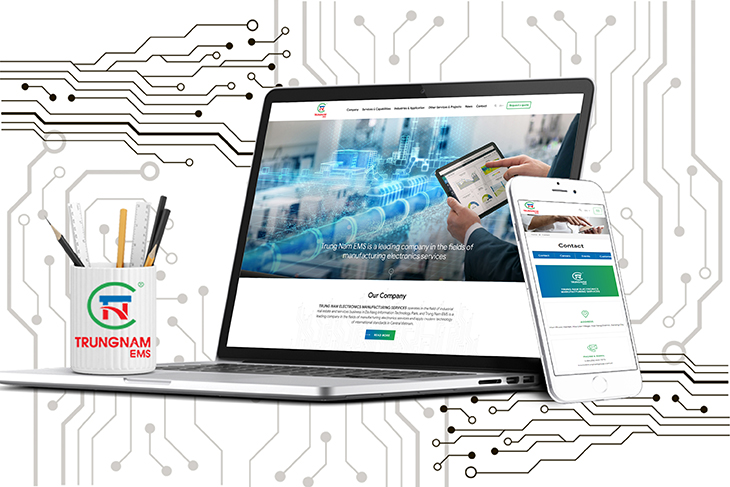 Trung Nam EMS advocates top quality, on-time delivery, excellent customer service and competitive cost. Implementation is key: Speed, accuracy and accuracy along with flexibility create a win-win strategy for development together.
Come up with ideas
With services providing technology, micro-circuit so in website design for Trung Nam EMS this time, we want to highlight the nature of technology, micro-image,.. the nature of services provided by Trung Nam EMS.
In addition, is it global and the message is as clear about the homepage, such as who we are, what are the products/services we offer, where are they applied, the project, the actual case that we do etc. inherently something that the Cam Wing team has long experience for more than 2000 website design projects.
IMPLEMENTATION
Besides the color in the web design must rely on the main color and logo of Trung Nam EMS. The selection of patterns and images is also important for clearing the products that EMS offers as well as expressing the technological and modern nature as required from Trung Nam but still ensuring the coherent and blending of the website.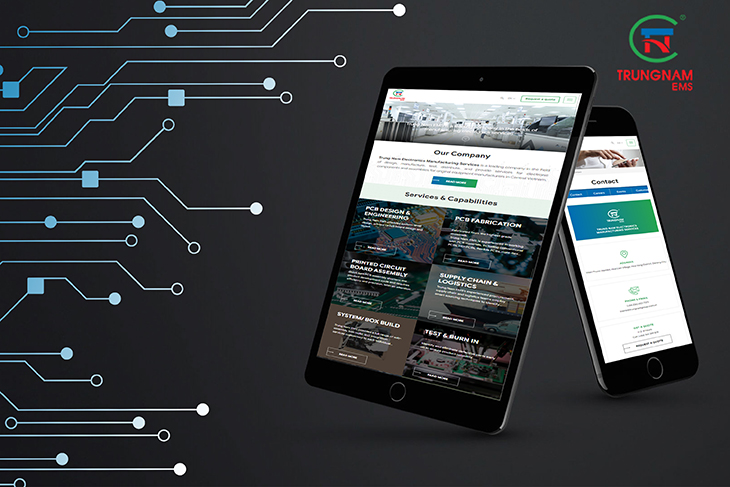 Because product and service introduction are important content, Canh Cam prioritizes for it open land, and strange design, more prominently highlights the text content with squares to bring a sense of certainty, confidence combined with technology images that make users feel modernity of the website.
Results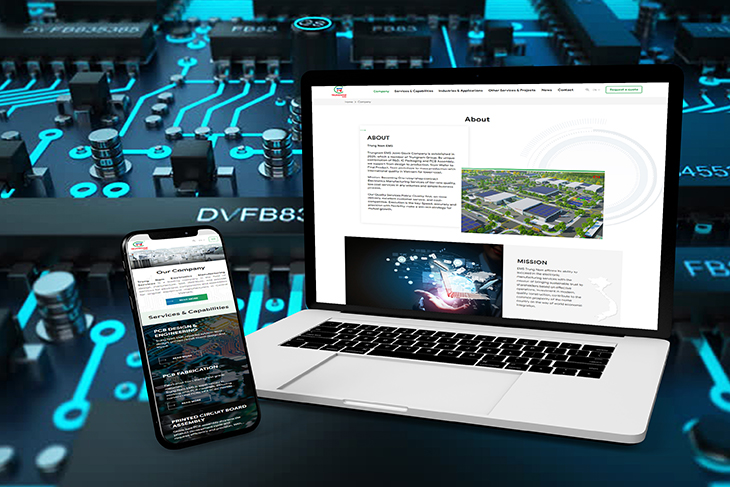 Modern nature, technology and future direction have met the requirements and desires of Trung Nam EMS for website design.
The skillful blending of brand colors and images on the website also brings a sense of seamlessness and solidity. Contribute to help potential customers unconsciously mark the brand colors of EMS through the website.
Canh Cam - A Web Design Agency in HCMC, we are proud to be able to offer different designs to different brands, as well as to bring great experience to our customers.
Other projects
PROJECT SHARING
Share with us basic requirements to get reasonable price quotation