The Navajo - Vitamin supplement
Navajo is a supplier of quality nutritious food products which meet all of international standards. With qualifications, experience and commitment to providing high quality products with international standards and flexible distribution, Navajo is confident to provide comprehensive health and beauty solutions for all women worldwide.
Brand positioning
Website strategy
User interface and effects development (front-end development)
Responsive Design (Website Responsive Design)
Come up with ideas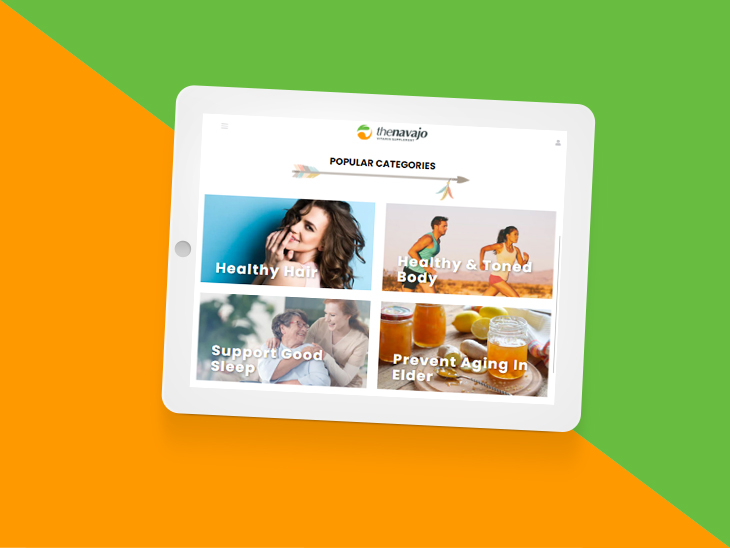 With the vision of becoming a leading brand in cosmetic manufacturing providing the best products for healthcare. Navajo not only develops cosmetics but also creates unprecedented products at affordable prices for customers.
Website is the first step of us when approaching Vietnam market, with the desire to design the website will exude professionalism, modernity and globalism. Navajo has made demands that focus on simplicity, modernity but still exude the color and image of the brand. At the same time, provide all necessary information about the garments and products that Navajo offers.
As a website introducing products but not e-commerce websites, not only focusing on aesthetics and images, Navajo also focuses on the content sorting factor on the website how can potential customers through learning information on the web and immediately contact Navajo to order?
Implementation
After many times of discuss with Navajo, Canh Cam brought Navajo the most satisfied website.
Branded color elements are skillfully shown into accents on the website with the main background tone is white. Contributing to highlighting the image of the product inherently diverse colors of Navajo. Not only because, the brand color of the Navajo is also hot, so skillfully turning it into patterns with a southwestern Aboriginal style, the color pressing on the button,.. Will bring a much more pleasant and delicate feeling.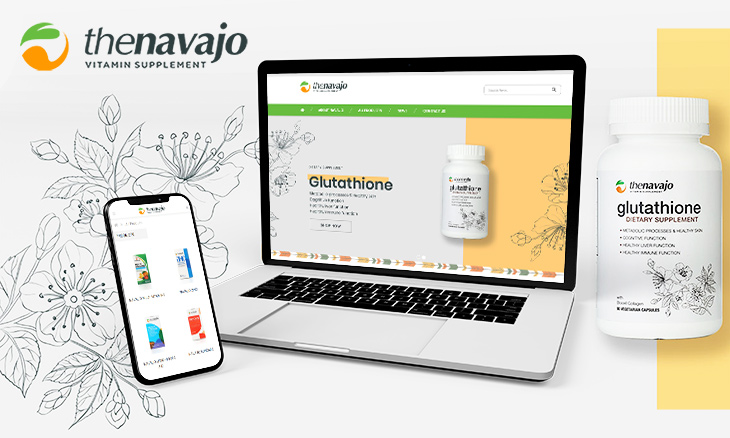 In addition, the image element also contributes significantly in making the website more complete and refined. With the requirements of image design not only in the process of implementing the website but also requires navajo to operate later must also comply with the color to ensure the aesthetic integrity and style as desired.
Results
It took over 2 months of exchanging and implementing the project and finally Canh Cam brought Navajo a website with full standards and desires of the team for a modern, simple and southwestern web design like its name - Navajo.
Along with the content arrangement, customers can easily learn new products, or products that Navajo offers as well as health-related news, urging customers in need and contacting us to learn more about the products.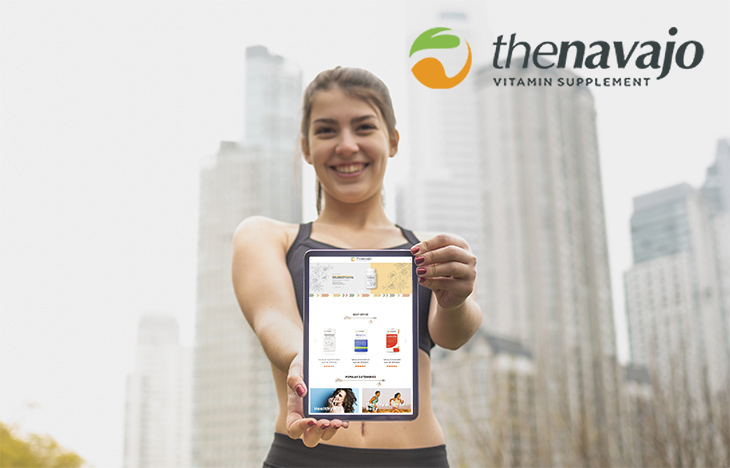 Canh Cam - A Web Design Agency in HCMC, we are proud to be able to offer different designs to different brands, as well as to bring great experience to our customers.
Other projects
PROJECT SHARING
Share with us basic requirements to get reasonable price quotation