SHB FINANCE
SHB Finance belongs to Saigon - Hanoi Commercial Joint Stock Bank (SHB). Officially present in 25 provinces and cities across the country, SHB Finance carries the mission of providing smart and accessible consumer finance solutions for all customers in the Vietnamese market.
User interface and effects development (front-end development)
Responsive Design (Website Responsive Design)
Content Management System development (CMS)
Accessibility
SHB - "Sao Hong Biet" with the image of a friendly, knowledgeable and dedicated customer support sister. If borrowing money is already a familiar concept with a large amount of money proving solvency, SHB Finance focuses on providing cash lending services to mass customer groups, with average incomes. from 3 million VND as employees, workers, small businesses and other customers can provide service bills.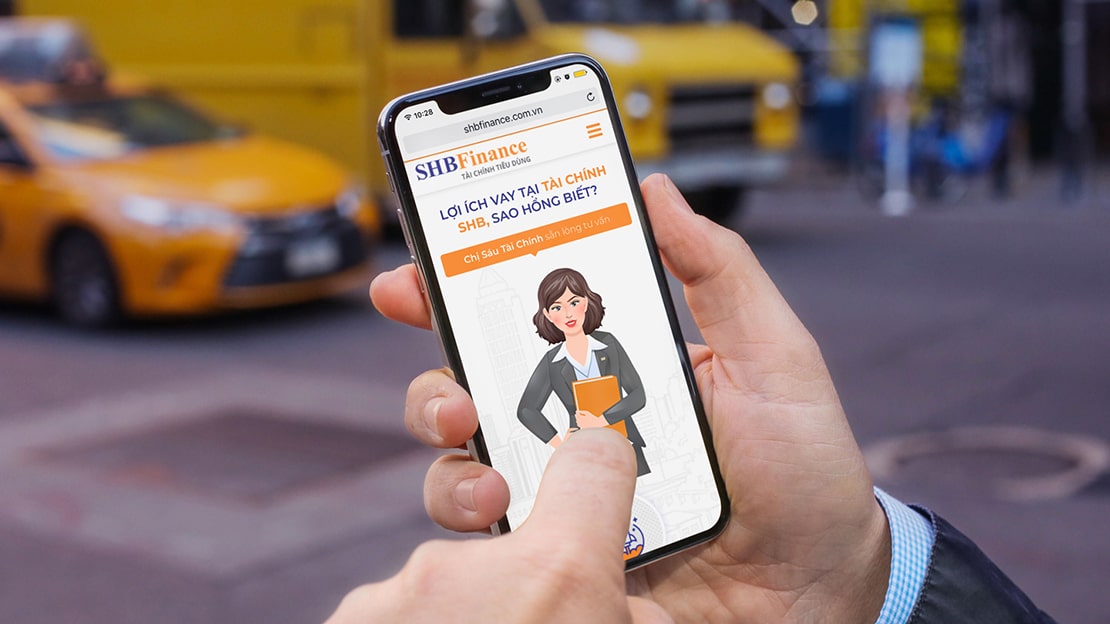 SHB Finance aims to become one of the pioneering financial companies in applying technology to quickly meet the financial needs of customers. With that great desire, SHB Finance turned to the professional website design service at Canh Cam to have a website. new finance helps customers use the best financial services through intuitive design and best features.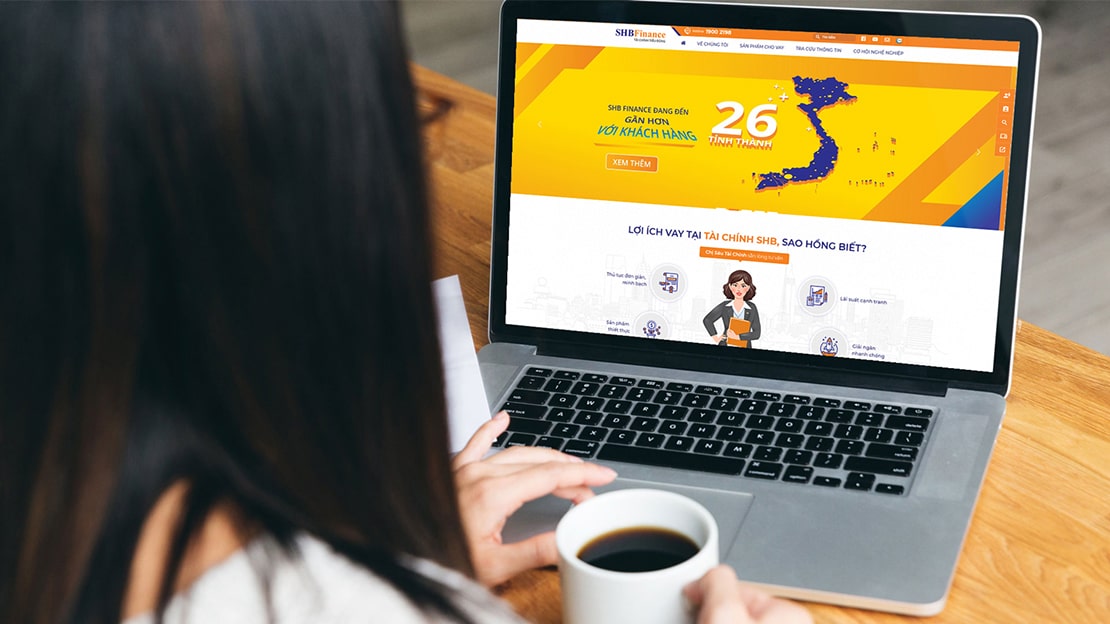 Canh Cam performed
Beautiful website with delicately arranged layout blocks, information system to guide customers, helping users to find information fastest, especially the loan registration system with only 3 simple steps, professionally programmed by Canh Cam team. The design allows users to easily use the loan registration function without going to a transaction location, and SHB Finance will receive notifications and immediately process loan registration information with just a few minutes. Click on this financial website. This is an important factor that Canh Cam has helped SHB bring a quick and convenient service to customers.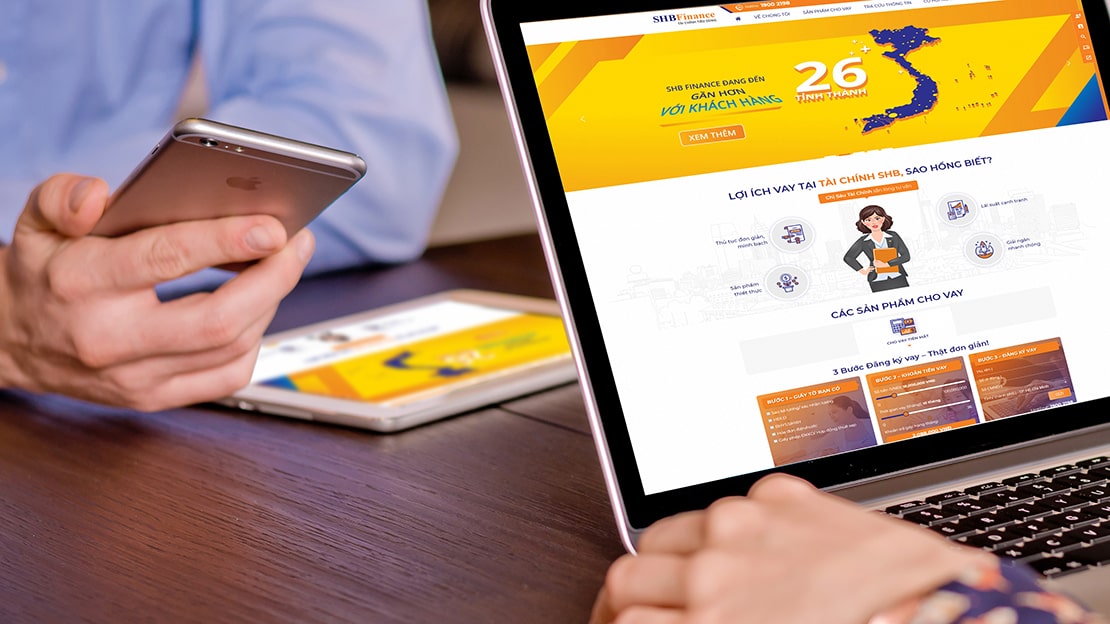 Especially Canh Cam does not forget the highlight of SHB Finance which is the representative image of SHB Finance designed on the website to depict a friendly, attentive staff, creating a feeling of closeness. with the customers that SBH targets. As a familiar ambassador and wholeheartedly devoted to all needs, SHB has made consumers remember in all financial difficulties. Where is it difficult - There is SIX FINANCIAL SISTER.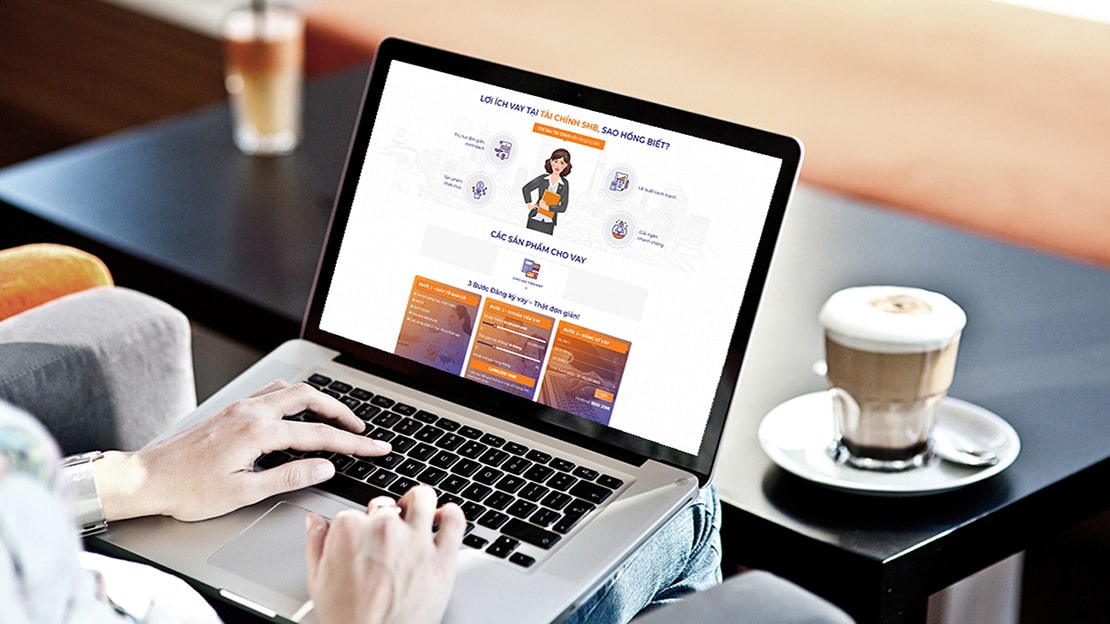 SHB Finance's service system currently has more than 2000 locations spread across the country. To help customers have a broader view, Canh Cam has integrated positioning and navigation map functions. Thanks to the map function, SHB's customers can easily find fast transaction addresses without difficulty. Besides, Canh Cam also set up an extremely diverse online payment function for this financial website, helping customers choose the right payment method.
In addition, Canh Cam designed SHB's website to be Responsive, allowing users to access the website with any device from desktop, laptop to any size. smartphone size. Easier to use the service and find financial information on the website.
Result
From the desire to bring the best service to consumers, to encourage people with modest incomes to have the fastest and most reasonable consumer loan packages . Canh Cam overcame the challenges to design the financial website of SHB Finance based on the initial outline of the desire to create a complete product with the collaborative efforts of both parties. Canh Cam wants this to be not only a beautiful and modern website, but also a complete and outstanding website in terms of both usability and usability, bringing efficiency beyond customer expectations.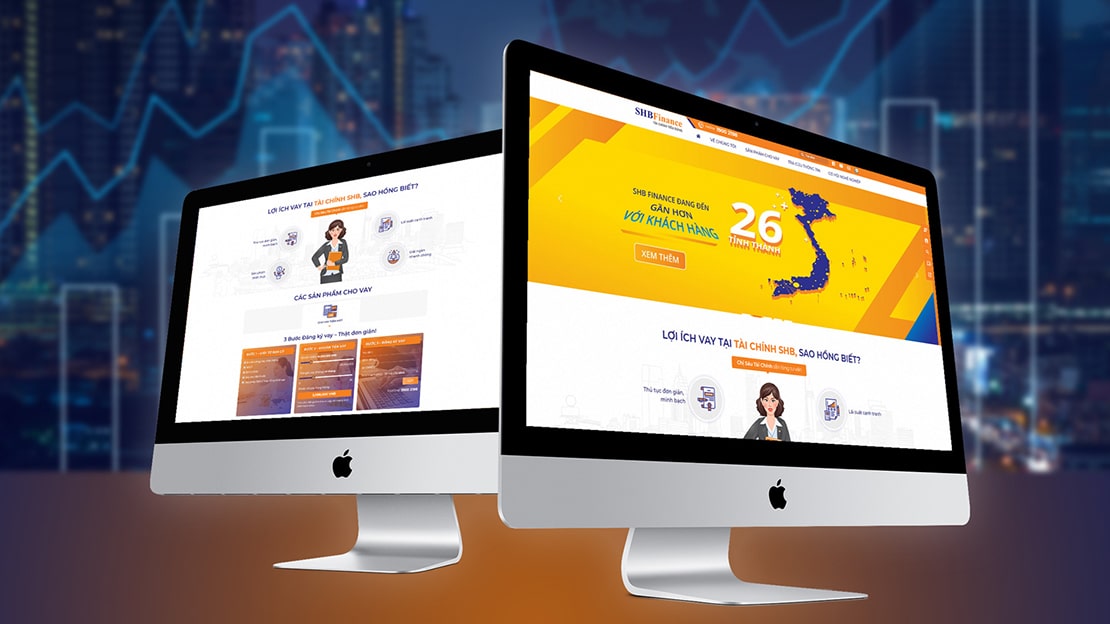 Canh Cam - Website design company in HCM
Confidently bring different designs to create a brand for each individual, each company, each business with the desire to bring a great experience to Customers when surfing the web. .
Other projects
PROJECT SHARING
Share with us basic requirements to get reasonable price quotation