SAKURA COLOR - WE ARE COLORING THE FUTURE
Sakura is a famous Japanese stationery company in the world. Starting as a pencil manufacturing company in 1921, Sakura successfully invented the world's first breakthrough technology with the world's first gel ink and was awarded the prestigious Patent Office of Japan. in 2000. Continuing that success, Sakura developed other paint colors at prices suitable for consumers of all ages.
Brand positioning
Website strategies
User interface and effects development (front-end development)
Website Responsive Design
SAKURA COLOR VIET NAM - SPREADING YOUR CREATIVITY
Sakura Color Vietnam is dedicated to develop continuously and deliver superior products in technology, innovation, and safety fields efficiently. Our products, promotions, and advertisements support you through participating in the arts. With the theme "We Are Coloring The Future", we believe that everyone has the right to create and express themselves, so Sakura continues to develop writing and art tools which suitable for consumers of all ages.
APPROACHING
Turning sakuracolorvn.vn into a portal is the website design implementation's aim, in order for Sakura Vietnam to provide information about specialized art tools to its customers.
Being intuitive, simple, and friendliness-oriented in using the website on all devices, especially mobile phones is required.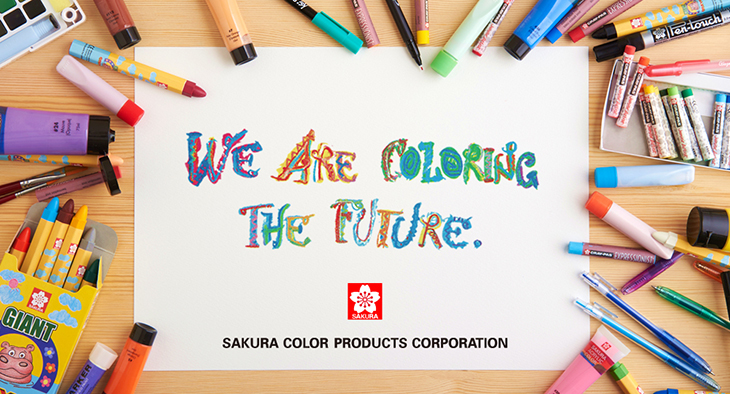 As a specific sector, that's why it's quite narrow when it comes to the target customers. Customers who come to Sakura must be in the same field, knowledgeable about painting, the necessary and most suitable tools for the process of creating is the main concern.
Therefore, Sakura's website design requires not only aesthetics but also visuality, which can help Sakura Color Vietnam provide the most necessary images and specifications to meet customers' needs about tools.
WEBSITE DESIGN IMPLEMENTATION
Displayed on the red background, the white cherry blossom logo clearly demonstrates the Japanese culture.
Canh Cam used white and grey as the main colors for the web design, most of the product images as well as news related to painting, arts with various colors, the use of the white background helps highlighting out the image and content that Sakura wants to convey.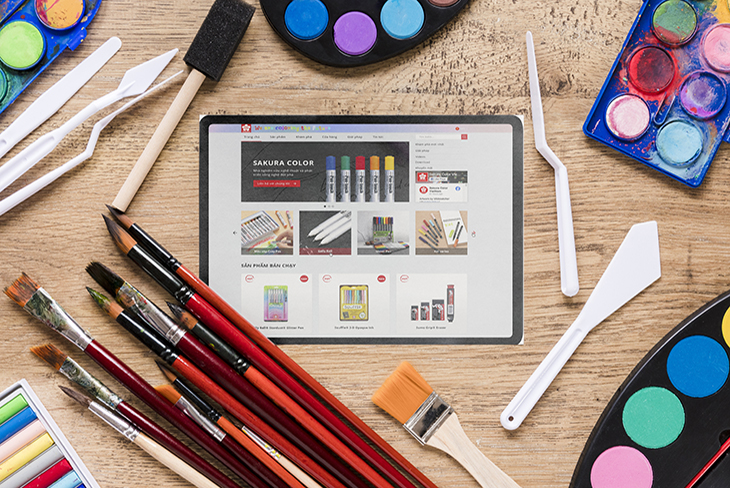 Website content based on Sakura customers' searching habits and behaviors. All content is concise, intuitive, and clear, making it easy for users to search for products suitable for their needs, even if they're not professionals.
INTERFACE
Canh Cam is not only standardized the interface on desktop, PC, laptop, etc. but also in mobile phones, tablets, and so on, we show aesthetic optimization and ensure responsiveness on all devices in the best way. This helps users have the most complete experience when using this website on any device whenever they want.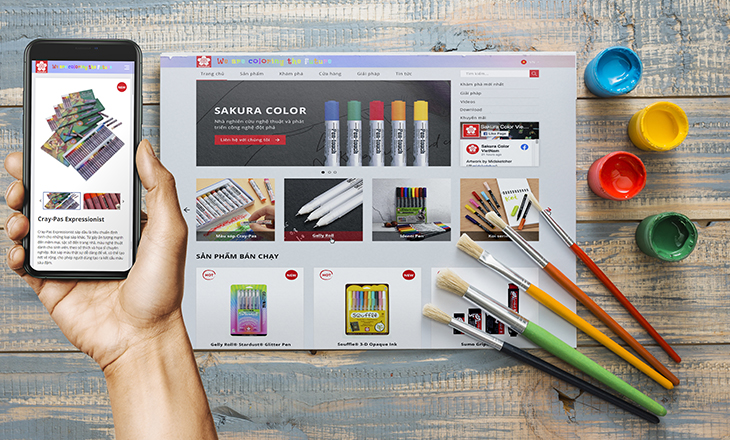 RESULTS
Canh Cam handed over Sakura Color Vietnam a clean, clear interface with an easy-to-find and referencing interface, not only for arts, even if you are an outsider, beginner in the industry can be easily searched and referenced.
The website also shows the modernity, prestige, and the age-old Sakura Color brand, which meets Sakura's needs.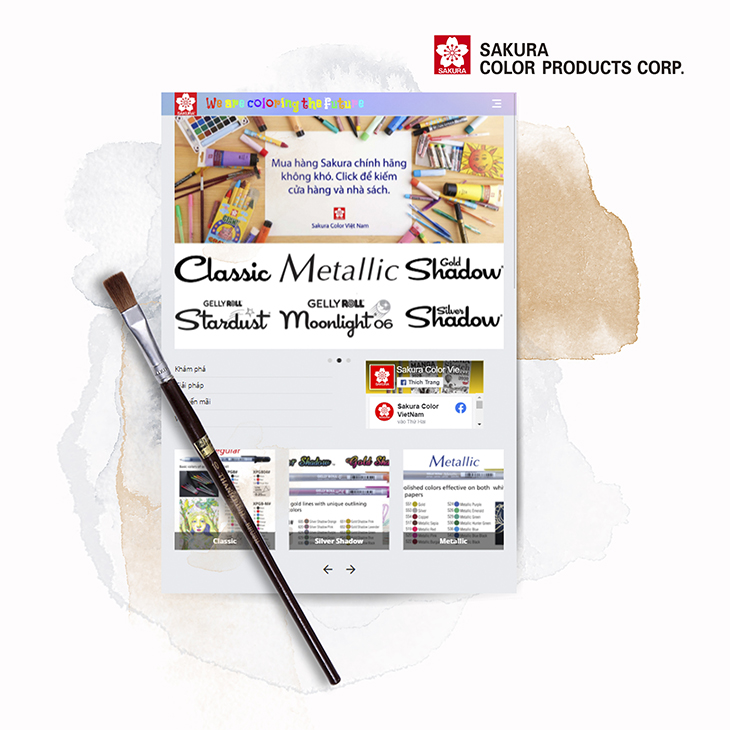 Canh Cam - Website Design Agency in HCMC, we are proud to be able to offer different designs to different brands, as well as to bring a great experience to our customers.
Other projects
PROJECT SHARING
Share with us basic requirements to get reasonable price quotation