Rehaso
With the enthusiasm to improve the quality of medical examination and treatment and create favorable conditions for people to more and more easily access high-quality and modern medical services.
Brand positioning
Website strategy
User interface and effects development (front-end development)
Responsive Design (Website Responsive Design)
Rehabilitation Solutions Joint Stock Company (REHASO JSC) - Trusted Partner
Pioneer in providing Active Rehabilitation solutions; Medical Training Therapy; Intelligent robots that support movement in neurological rehabilitation for hospitals; The Department of Rehabilitation and Rehabilitation Specialist Clinics are interested.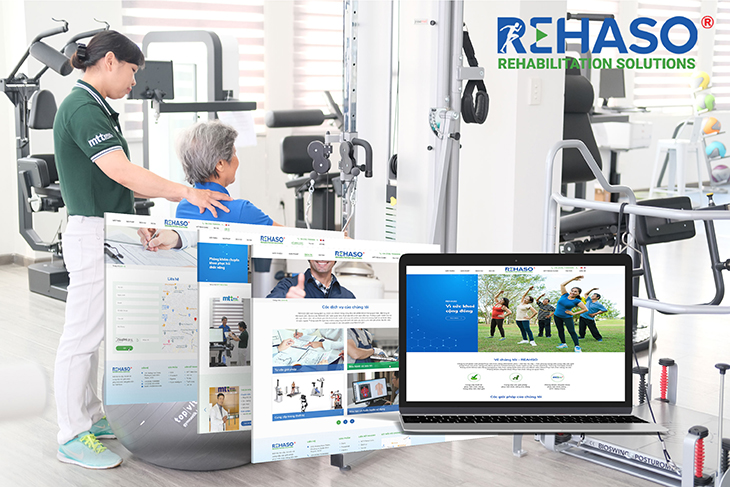 REHASO JSC develops ideas, consults solutions, provides the world's leading proactive rehabilitation equipment, international cooperation and exchange of professional knowledge while operating our own advanced rehabilitation clinic MTT REHA Clinic
New look - Increase professionalism
As an expert in providing rehabilitation solutions, Rehaso wishes to introduce to its customers quality products. Through website design, we want to bring visual images and quality content to combine with marketing strategies to bring our brand closer to potential customers.
Modern interface, compatible with any device
With the color of the blue and green brand has partly speaks to the industry nature of Rehaso - medical equipment. Combined with a white background helps to bring out the information block and create a clear, clean feeling.
Along with that, Canh Cam has researched and planned the content on the homepage for Rehaso to highlight the outstanding features and service strengths that Rehaso has compared to the competitors in the industry.
Focusing on the trust, presenting web design solutions that Rehaso can bring to its customers in the most intuitive and understandable way.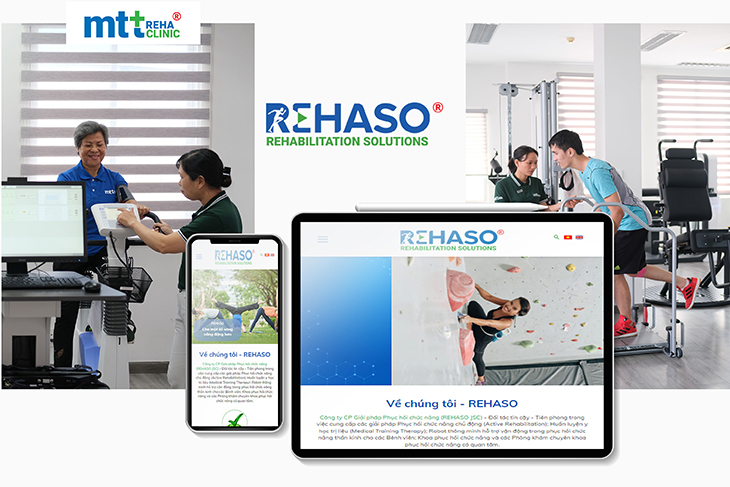 Besides the good looking web design, quality, beautiful and realistic images and short content combined with harmonious colors have created an attractive and impressive web interface that perfectly supports reaching potential customers.
Every website design is designed with Responsive technology applied to deploy the interface on devices from smartphones, tablets to desktops and widescreens, creating a perfect experience for all users when modern technology is increasingly advanced today.
Results
Rehaso website has officially come into operation and updated the content, with a friendly interface that makes it easy for administrators to manipulate during operation. The information recorded from the website is easily retrieved for the implementation of reports and surveys to help Rehaso come up with solutions for the upcoming development strategy.
Our traffic also increased and received positive comments from many sides.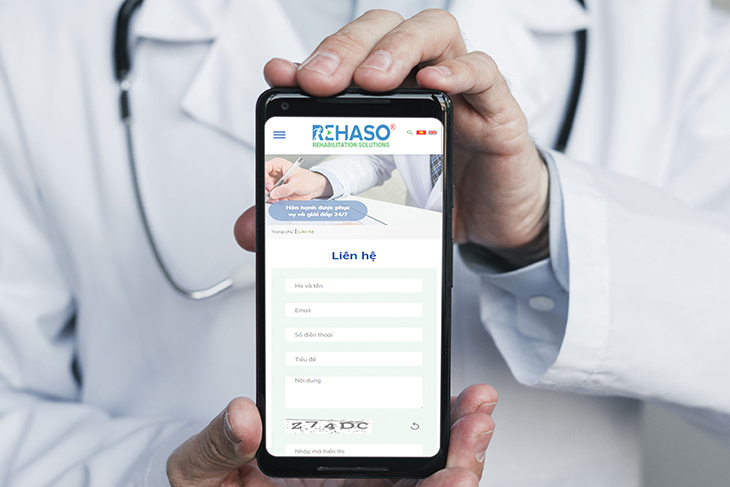 Canh Cam - A Web Design Agency in HCMC, we are proud to be able to offer different designs to different brands, as well as to bring great experience to our customers.
Other projects
PROJECT SHARING
Share with us basic requirements to get reasonable price quotation