PVOIL - Designing a group website to help them in going public.
As a long time customer, Canh Cam understands the needs and important details that PVOIL expects on the website. We are proud to be a long-term partner, bringing value to PVOIL through the achievements of the website that has operated effectively over the years and the remarkable progression made in the latest website.
User interface and effects development (front-end development)
Responsive Design (Website Responsive Design)
Developing the content management system ( CMS )
Desires
As a member of Petro Vietnam Group (PVN), PVOIL is gradually modernizing and diversifying their products. Concurrently, PVOIL is constantly striving to improve the quality of services, which asserts their position in the domestic and foreign petroleum market.
After entering the stock market in 2018, PVOIL continued to accompany Canh Cam to take PVOIL's website to a new level. In order to mark a major turning point in the development process, PVOIL wanted to design a more professional, more intuitive website so that customers and partners could be able understand the messages that PVOIL wants to convey.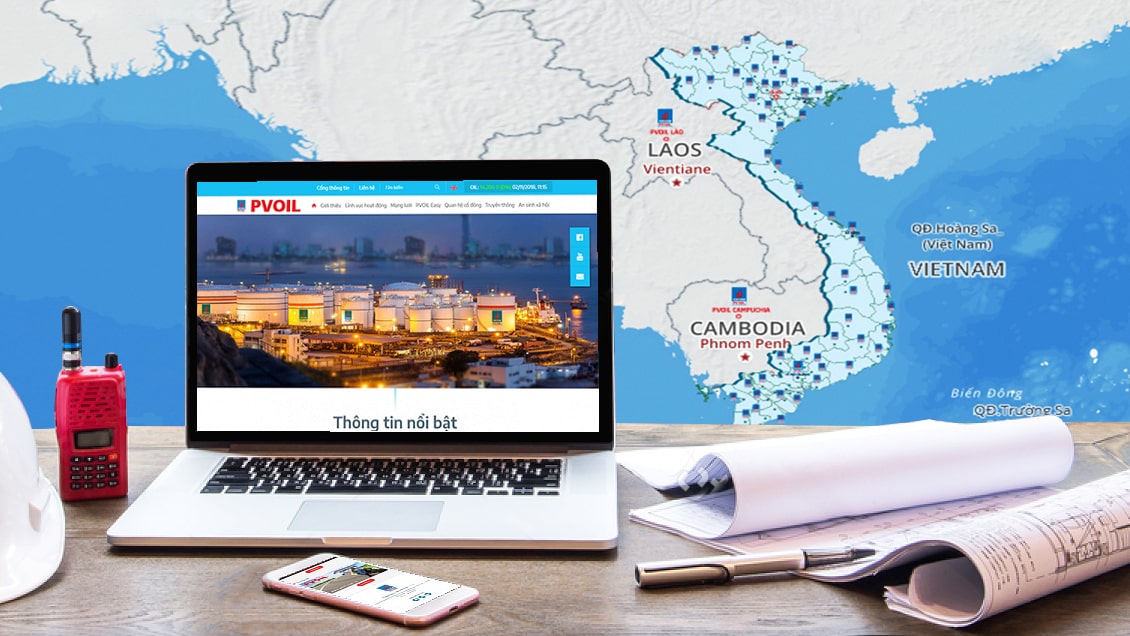 Implementation
For PVOIL, the website is an information portal and a reliable platform of the company to publish financial statements, press releases, and information of all members of the Board of Directors, Board of Management, ... to meet information disclosure requirements of the stock market.
Canh Cam established a large and professional data storage system. Additionally, administrators can easily add new content to the website. With the main purpose of designing website is to present news and events, Canh Cam has designed these block of information coherently without causing boredom.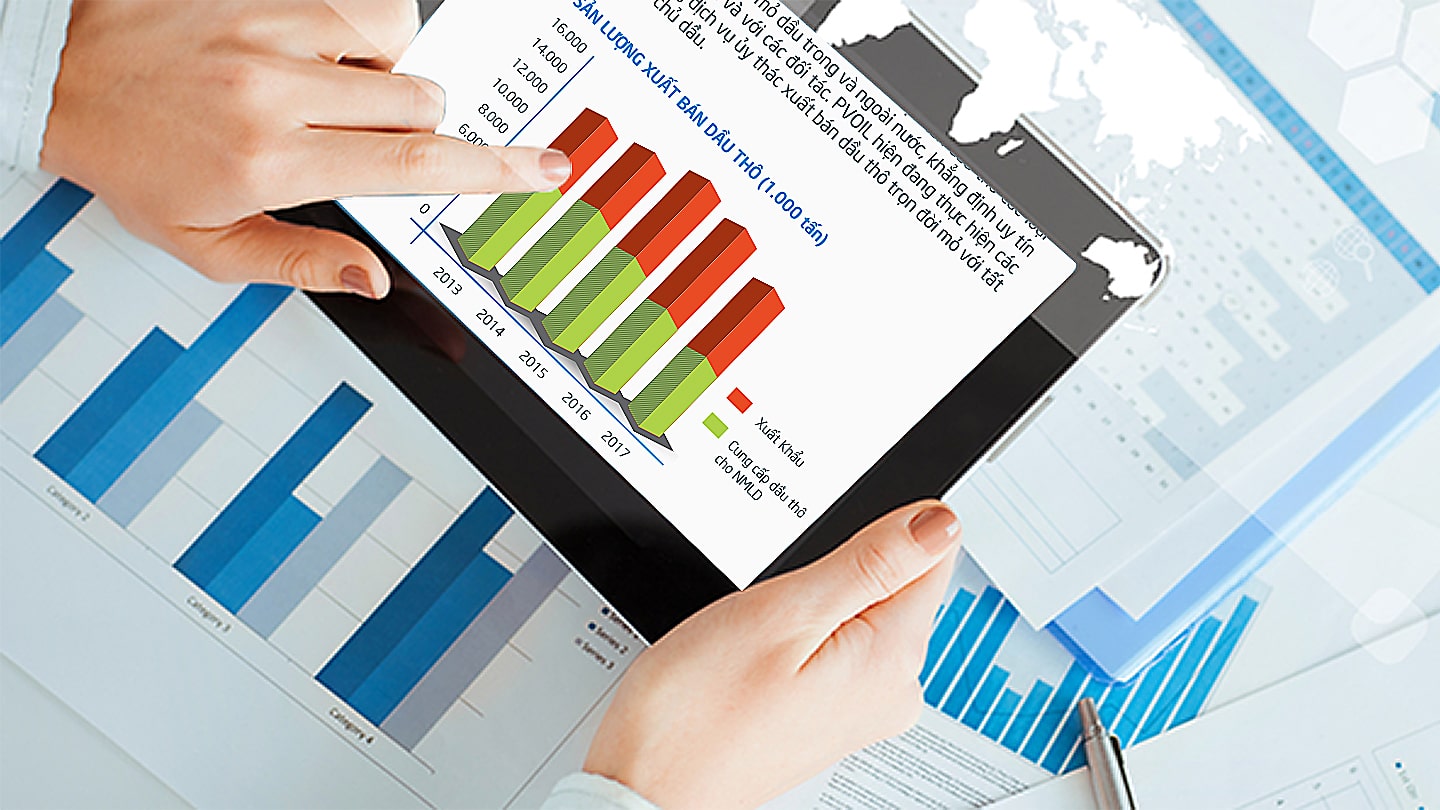 The vast amount of featured news and events in the past 24 years of operation of PVOIL is professionally designed on the website represented by numbers, diagrams and symbols, etc. Hence, it highlights what are important and users could be able to capture the value of the company.
In addition, Canh Cam also provides the professional photography services, taking portrait photographs of members of the Board of Directors and Board of Directors of PVOIL, making the website more attractive and professional for an petroleum website.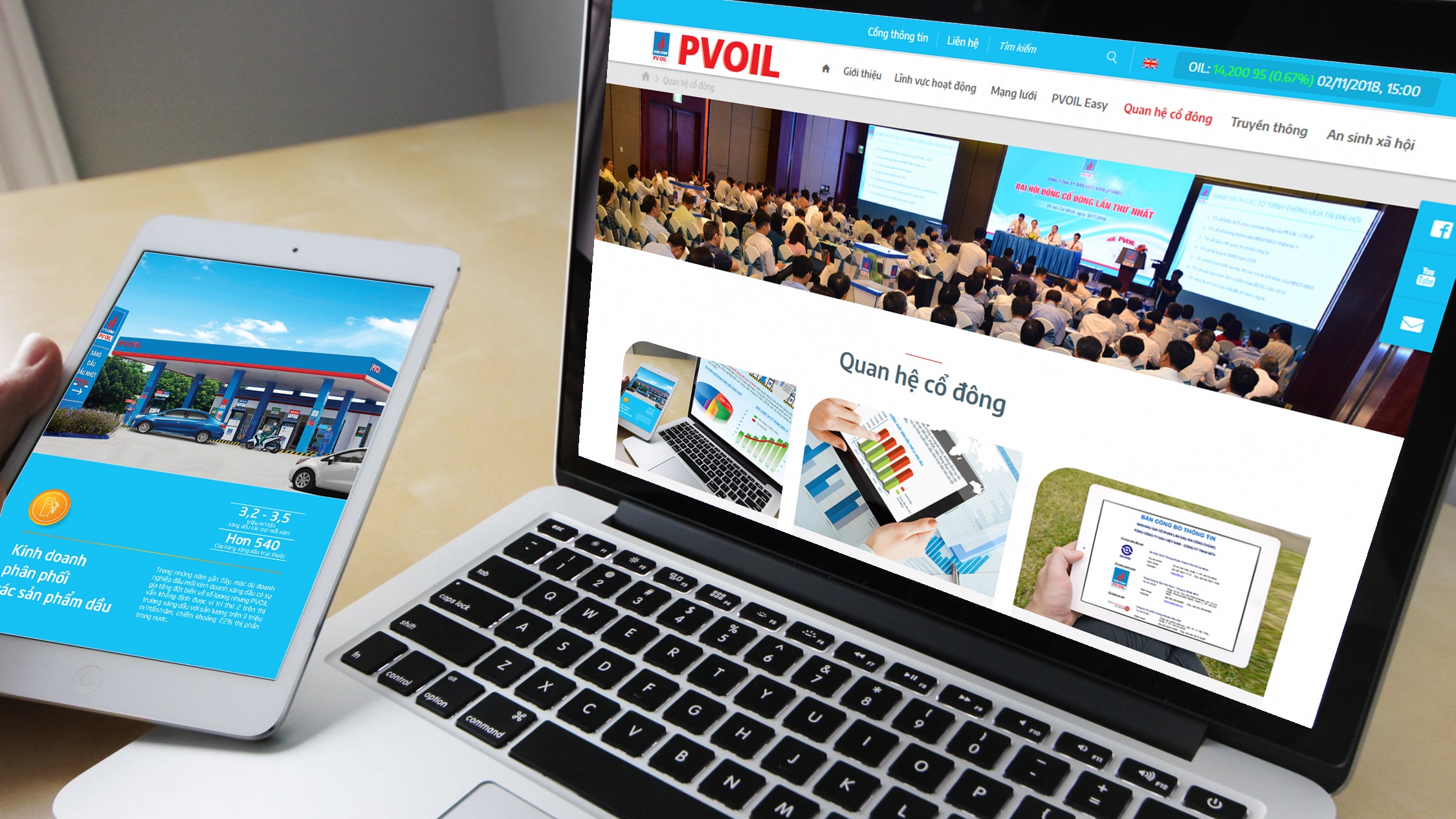 Results 
Listening and understanding the wishes of PVOIL, Canh Cam will continue to retain this long-term partnership, helping PVOIL to achieve a beautiful, accurate website design from design details to special features and professional information management system of PVOIL.
The recently launched web interface demonstrates the modern spirit, combining with the blue color of the brand representing the trust, prestige and red flame of PVOIL in the petroleum industry. This beautiful website also owns some outstanding features such as integration with social networks, automatic news update, maps and compatibility with the screens of all devices up to the time of developing period of the website.
Canh cam - Website Design Agency in HCM. With the desire to bring customers great experiment while surfing the Internet, we confidently brings different designs to create unique brand for each individual, company and enterprise.
Other projects
PROJECT SHARING
Share with us basic requirements to get reasonable price quotation