PREMIUM JEWELRY- THAI ANH DIAMOND
Thai Anh Diamond - a unique premium jewelry brand in style and services
The heart and passion of the founder - THAI ANH DIAMOND respects the particular beauty and encourages women to show what they have: brillance, freedom, allure and so on
Each design is a masterpiece full of arts and originality, Thai Anh always prioritize the selection of the rarest gems with the color, quality, perfect cutting sense and clear origin.
Brand positioning
Website strategy
User interface and effects development (front-end development)
Responsive Design (Website Responsive Design)
Come up with ideas
As a newbie in the field, Thai Anh is aware of not only the product quality but also the differences in imaging and branding in order to mark a big thing in customers' hearts, which helps us go further away from well-known brands such as PNJ, Doji, etc.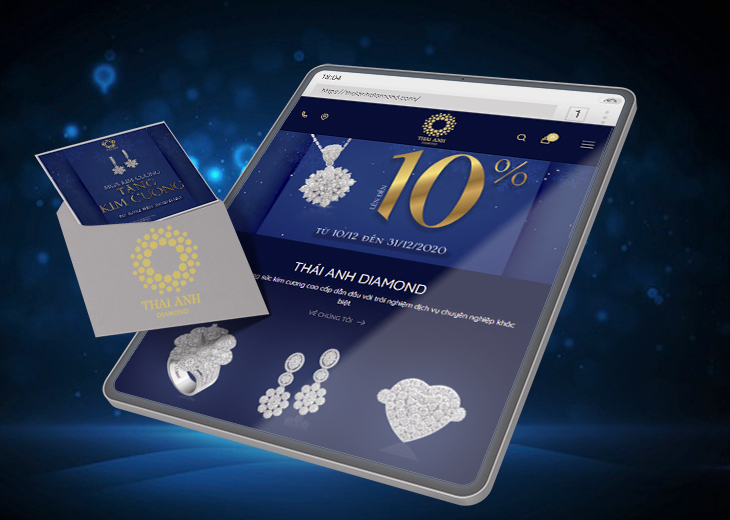 In the area of technology, the website is one of the main channels marking Thai Anh brand to its customers.
As our top priority, we strongly want customers to feel the luxury, class, and value of products that Thai Anh brings through website design. Before coming to professional consulting, the website design is one of the means to bring trust to customers the most.
IMPLEMENTATION
In addition to using logo tones, Canh Cam team decided to use Navy blue as the main background color throughout the website, highlighting not only products but also bring unprecedented differences in the website design of the Vietnam diamond jewelry industry.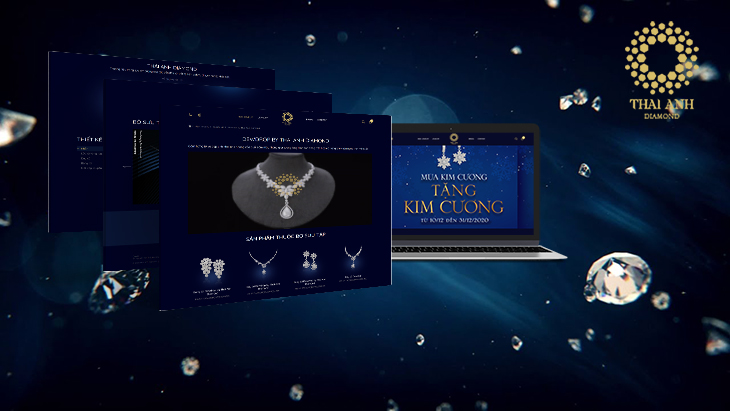 Along with the highlights are yellow colors in logo tones, image effects, and colors that give Thai Anh Diamond's website a mysterious and luxurious look. True to the spirit that Thai Anh desires, high-class products for high-class customers.
Results
The web design team of Canh Cam has supported as much as possible in ensuring the time of launching new products as well as Thai Anh's opening ceremony.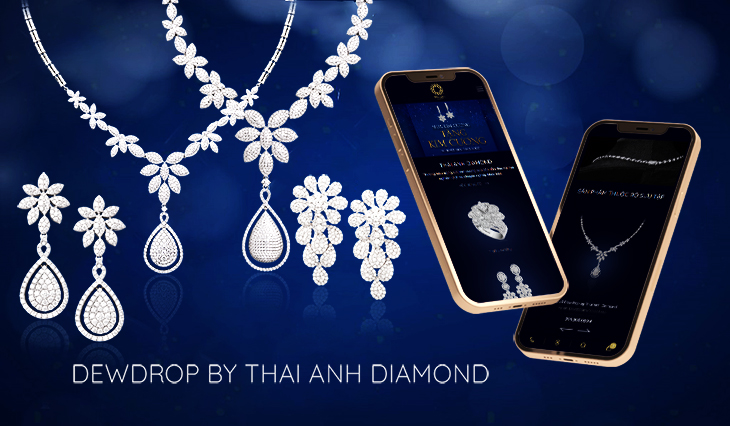 Canh Cam - Website Design Agency in HCMC, we are proud to be able to offer different designs to different brands, as well as to bring great experience to our customers.
Other projects
PROJECT SHARING
Share with us basic requirements to get reasonable price quotation