Phu My Holdings - Being different for the better.
Through many steps of fast, drastic of development journey, Phu My Holdings is proud to be the first choice of many customers and partners nationwide.
Brand positioning
Website strategy
User interface and effects development (front-end development)
Responsive Design (Website Responsive Design)
Phu My Holdings - Becoming better every day
Phu My Holdings is one of the enterprises with strengths in developing, consulting solutions, distributing and marketing real estate products in Vietnam.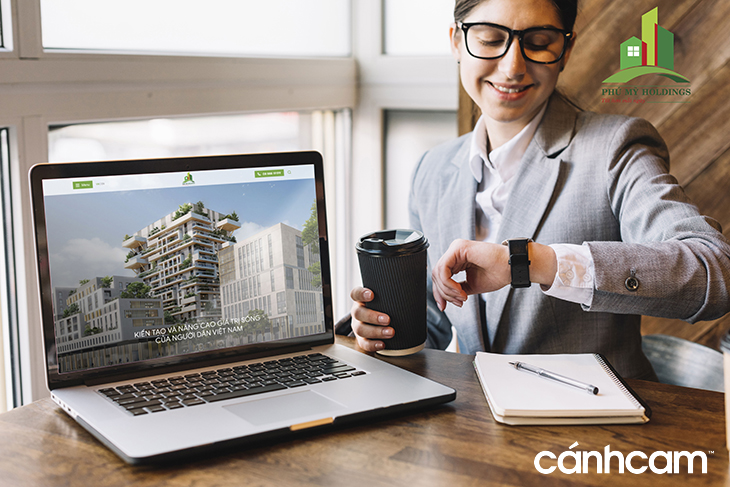 With abundant financial potential and experienced, creative, professional, enthusiastic staff, Phu My Holdings has been and will make continuous efforts to affirm and enhance its position in the Real Estate market in Vietnam, contributing to bringing new values. , more sustainable for customers and partners.
Desires
As a newbie, Phu My Holdings understands that in order to compete with competitors and real estate industry big players, it is necessary to create unique values and differences.
We wish to bring a website with a completely new and modern design that impresses potential customers whenever logging into the website.
Implementation
After working together and taking a long time in finding a modern web design, different from the website designs that are already familiar in the real estate industry but still ensure the inherent nature of a real estate website.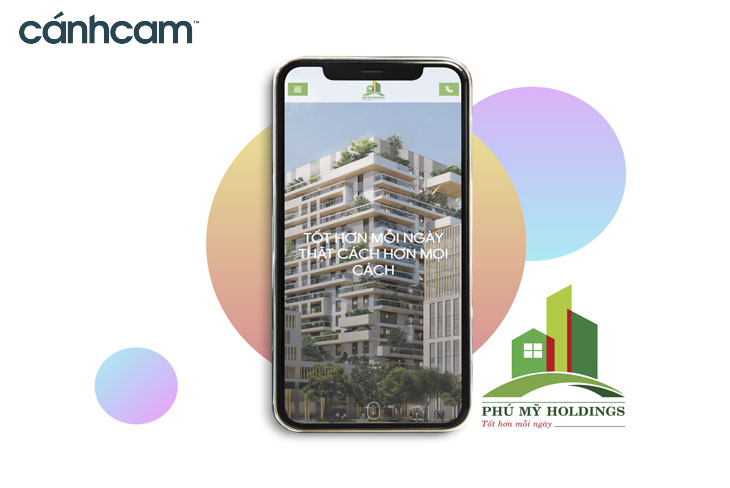 Canh Cam finally chooses a fullscreen design combined with a page scrolling effect, with each slide showing a content frame. With the main color is green, Phu My's main color is skillfully integrated by Canh Cam to integrate neutral images and background colors to bring a feeling of both modern and news.
The special feature of Phu My website is the effect of surfing frames throughout the pages, creating a new and exciting experience for users.
Results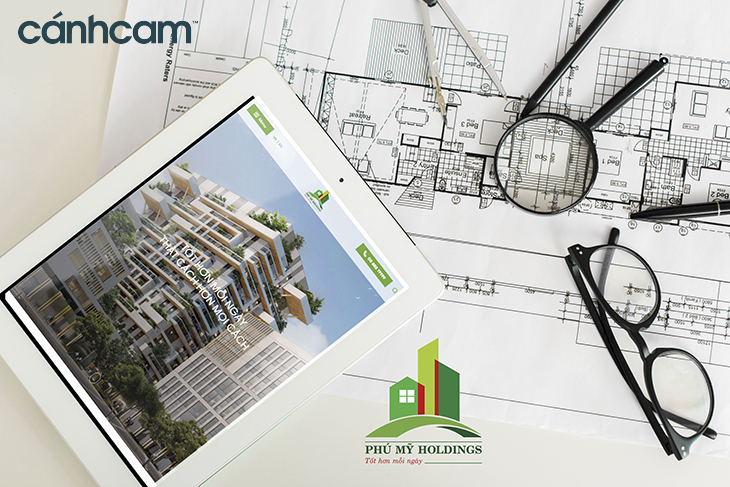 A new interface is both a perfect brand face and a basis for Phu My to deploy online communication campaigns to potential customers and partners. By using Canh Cam's website design service, Phu My has its own complete website in terms of both content and images. Good and simple management system helps Phu My to edit and update information in the fastest way.
Canh Cam Website Design Agency
Canh Cam - A Web Design Agency in HCMC, we are proud to be able to offer different designs to different brands, as well as to bring great experience to our customers.
Other projects
PROJECT SHARING
Share with us basic requirements to get reasonable price quotation