NAM HOA TOYS - NEW WEBSITE, NEW VALUES
Nam Hoa Manufacturing and Trading Joint Stock Company was established in 1993. Over 27 years of operation, Nam Hoa company has had many products from furniture leading the market in Vietnam in supplying and manufacturing toys for children, furniture, kitchen appliances,... Not only supplying enough output to consumers in Vietnam, Nam Hoa also marks the recognition of foreign markets when exporting to countries such as Japan, Korea, USA, UK, Germany, France, Italy, Netherlands, Greece, Australia. This proves that the attractiveness of wooden toys for children in general and parents in particular is indisputable because of the high features it offers.
DESIRES?
Nam Hoa is one of the pioneers in investing professionally in infrastructure, machinery, manpower to produce and supply natural wood toys, is one of the reliable partners of customers in various countries such as Korea, Japan, Europe nations, ...
Nam Hoa's will soonly invest strongly in digital marketing to affirm the brand and show professionalism in the eyes of customers as well as catch up with the trend of the current industrial 4.0 Era.
Starting from the idea and responding to the spirit of environmental protection, bringing a green life along with the motto "Friendly to all houses", Nam Hoa company wishes to have a web design with professional style, giving customers a fresh, close feeling, expressing the information of the company and products in the most complete way.
IMPLEMENTATION
Grasping customer's desires, Canh Cam decided to use gray and white tones to make a web design for Nam Hoa. Use a white background to highlight the information, gray background for the images to brighten and turn on the wood tone. The main colors are orange, blue are combined harmoniously, gently but not too dazzling but also not faint. Bring a sense of dynamic but still show the quality of an industry-leading enterprise.

Parallax design style gives customers a great experience, attracts customers to stop longer on the website to visit and thereby encourage customers to call or order.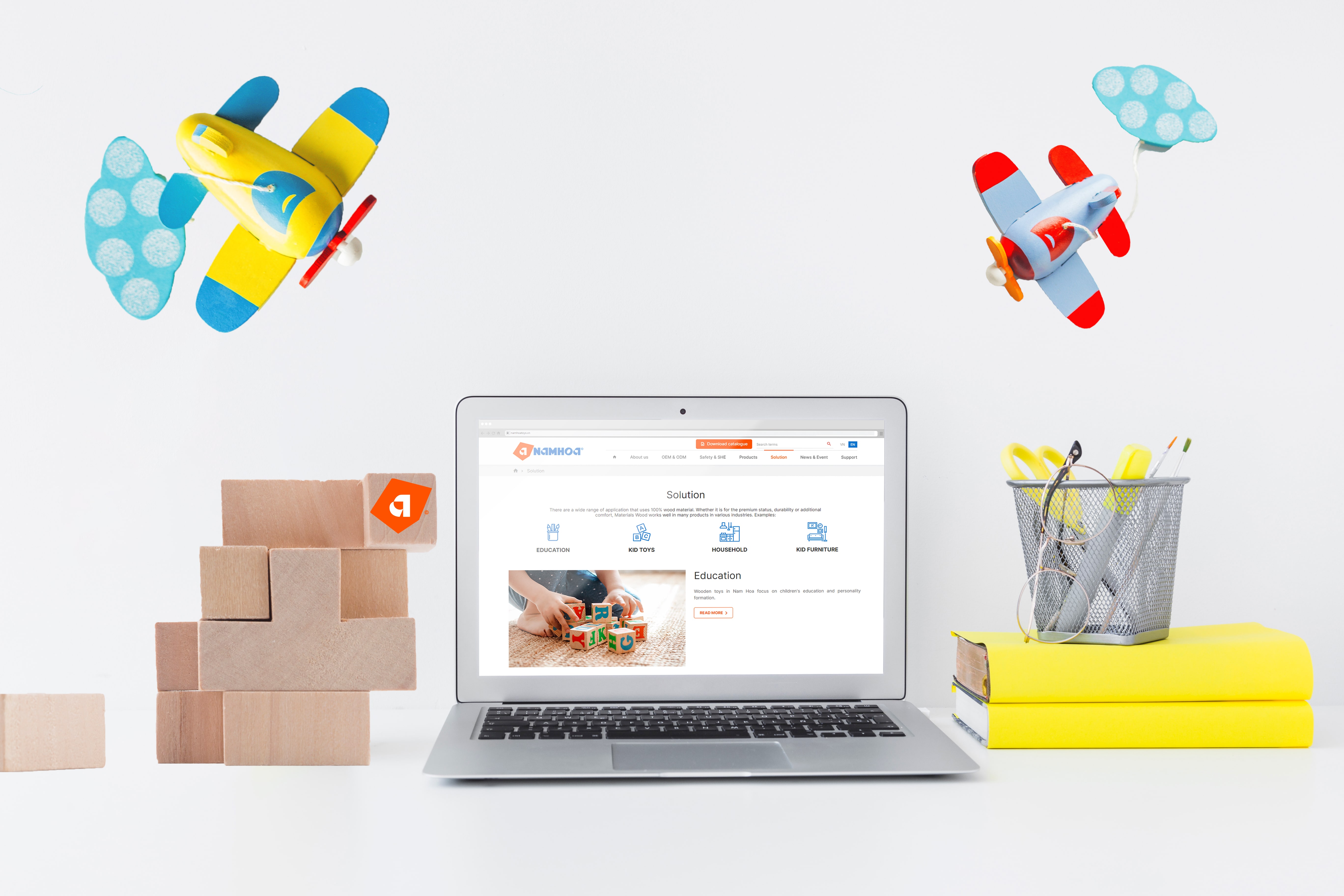 RESULTS
According to company's survey, since the website came into operation, Nam Hoa has become more and more popular with customers, the company has significantly increased visits, contributing to more namhua brand awareness than before. This contributes to Nam Hoa's goal of becoming a world-leading company in manufacturing and processing toys, decorations, furniture and wooden household goods.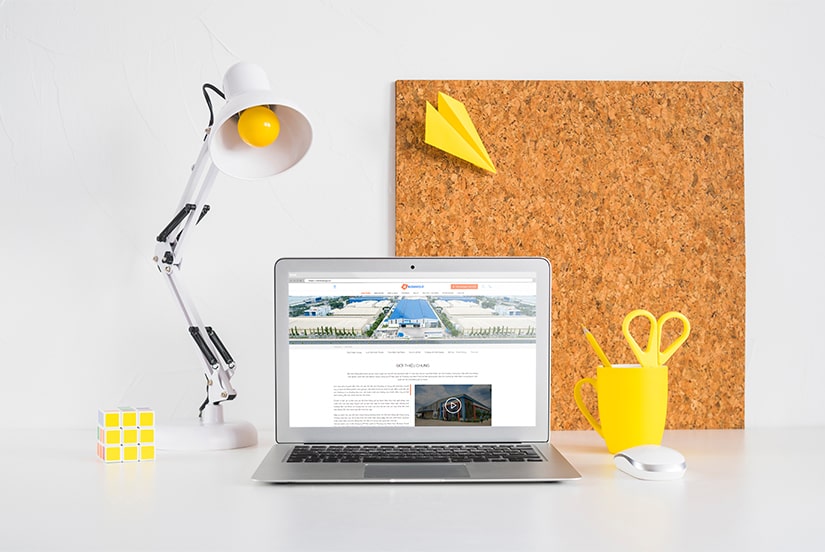 Canh Cam - Web Design Agency in HCMC, we are proud to be able to offer different designs to different brands, as well as to bring great experience to our customers.
INTERFACE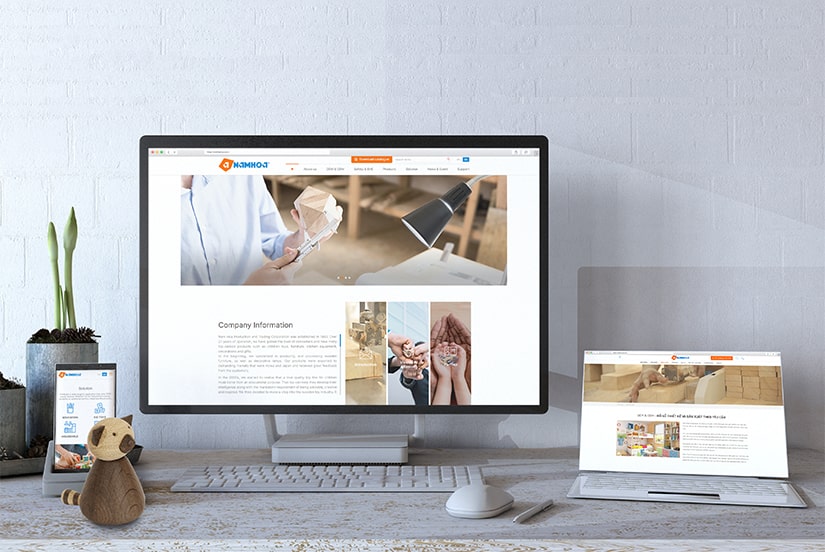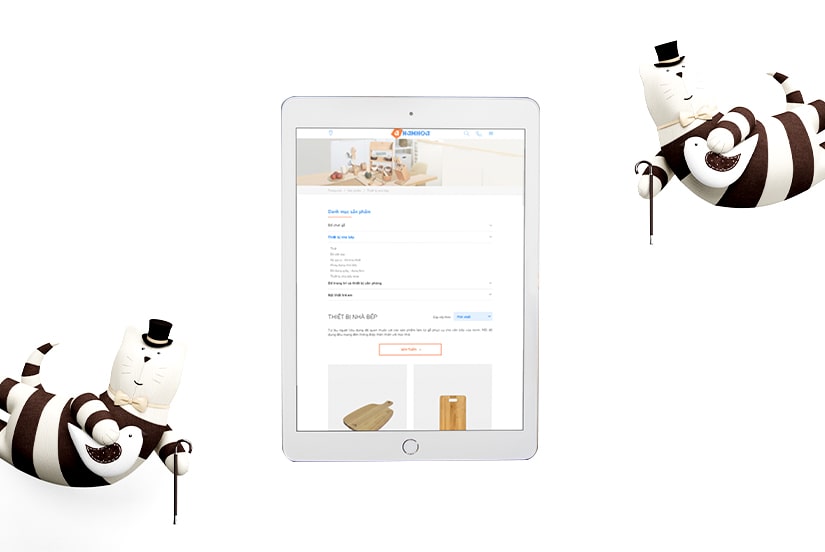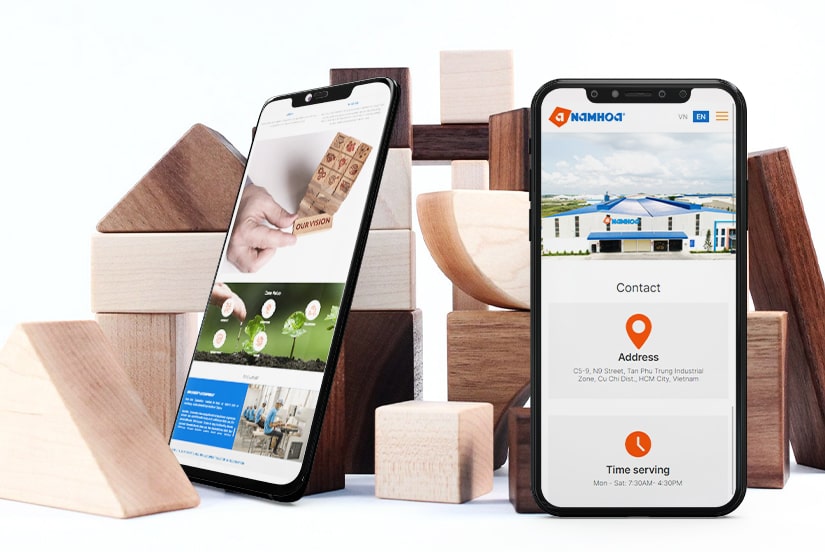 Other projects
PROJECT SHARING
Share with us basic requirements to get reasonable price quotation