NAM DUONG SOY SAUCE - TRADITIONAL TASTE
Established in 1951, Nam Duong Brand soon affirmed the quality and position in both domestic and foreign markets with unique traditional flavors soy sauce products.
Website strategies
User interface and effects development (front-end development)
Responsive Design (Website Responsive Design)
Content Management System development (CMS)
THE BLACK CAT (CON MEO DEN– THE SYMBOL OF VIETNAMESE SPICES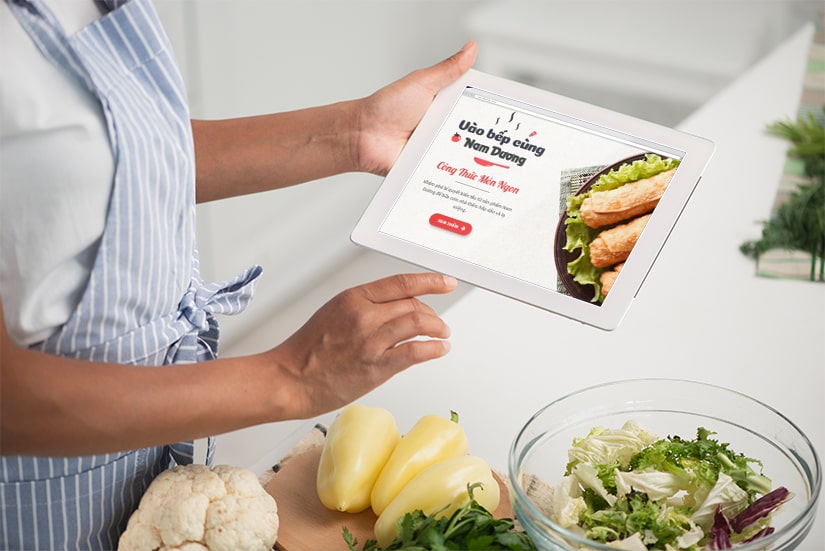 With a development strategy focused on quality and taste, Con meo den (Nam Duong) soy sauce achieved some significant achievements with more than 400 employees – an impressive number at that time. The company expanded its factory in Laos, Cambodia and became one of the symbols of Vietnamese spices in the 70s-80s. Through many ups and downs in business and with all its efforts to cope with the fierce competition from competitors and at home and abroad, Nam Duong soy sauce is still the most popular among consumers. It is not simply a title but also the recognition of users, the motivation for the Nam Duong team to continue striving every day.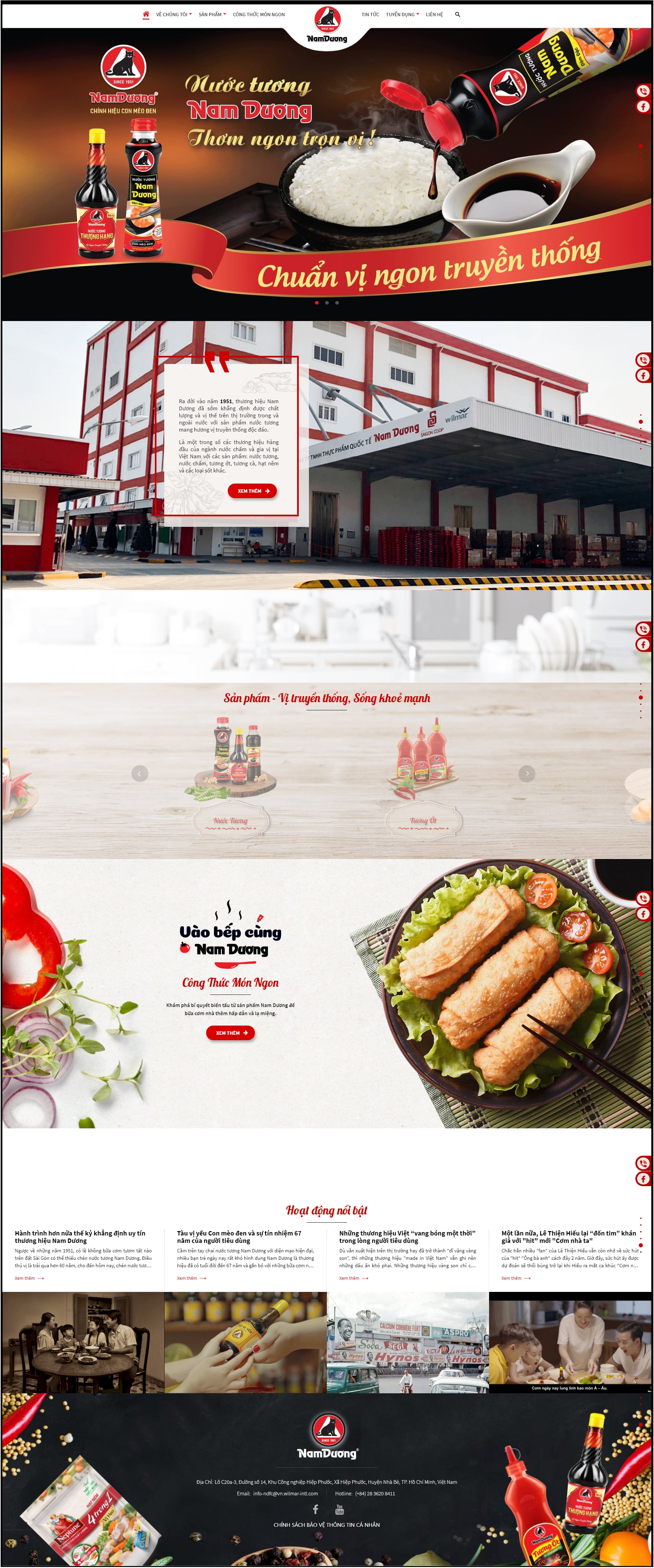 70-YEAR FLAVOR PRESERVATION STRATEGY
Entering a new era of technology, in terms of competition is not merely in terms of quality as before, Nam Duong is clearly aware of the need to innovate itself to keep the brand in the hearts of consumers for nearly a decade. The website design as well as re-brand content are two of the first steps to prepare for Nam Duong's transformation and future brand marketing strategies.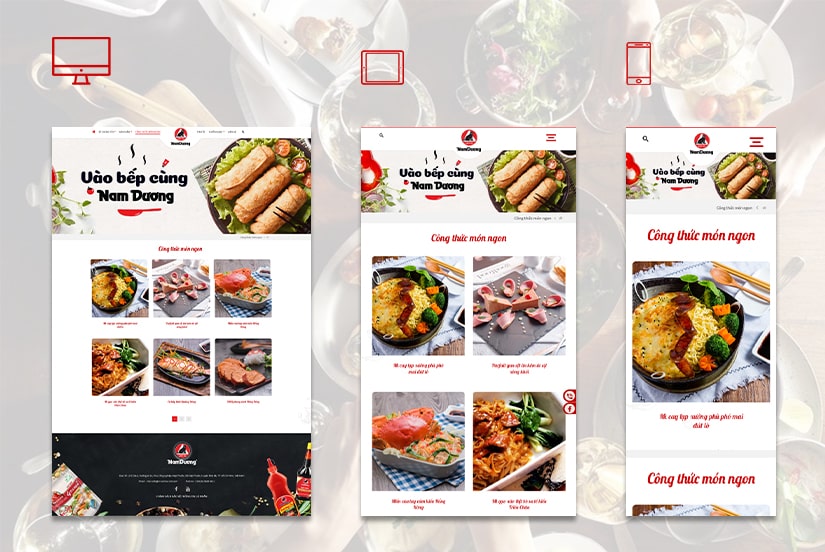 IDEAS
By working together, Canh Cam understands the desire is not just only to bring product quality to consumers but also to reaffirm the image of Vietnamese traditional flavor in customers' hearts.
Traditional so sauce is the main product, the brand "Con meo den" (Nam Duong) is inherently familiar with Vietnamese housewives, Canh Cam used 3 main colors: black, red and yellow in order to mark in consumers' heart about the characteristic image to purposely mark deeply into the customers' subconsciousness naturally and bring the most familiar feeling.
This time, Nam Duong wishes to boost the image and show the professionalism, keeping up with the online digital marketing trends of 4.0 Industry Era.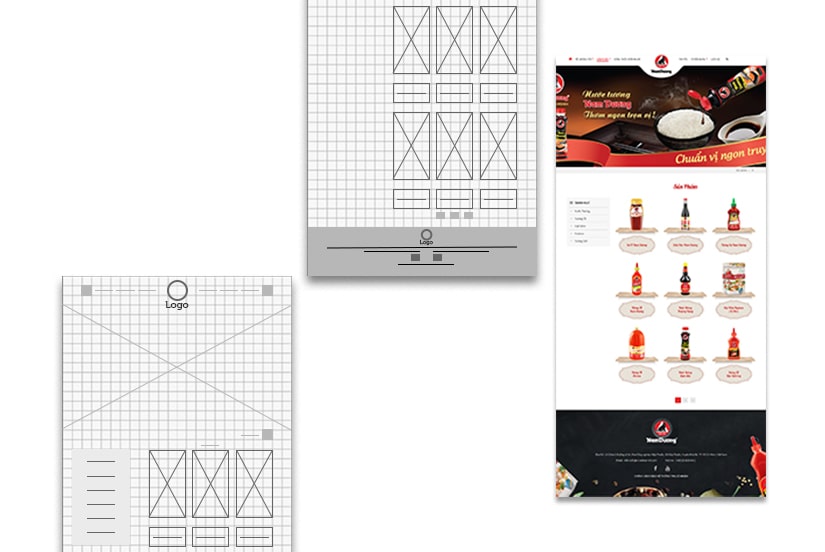 Parallax plays the criteria style, combines with some features to illustrate products, dots, bring a sense of liveness that attracts the users' excitement while experiencing the website. This is also the contribution to the online market's future advertising campaign activities of Nam Duong.
HAND OVER WEBSITE TO NAM DUONG
Canh Cam brings us a website which can be displayed on all of interfaces such as smartphones, iPads. They truly understand that not only Nam Duong but also every member of the company want to bring "the child" closer to as many people as possible. Nowadays, customers no longer have difficulty adjusting the screen size to read website content because the text size, layout, images will automatically present appropriately on any device.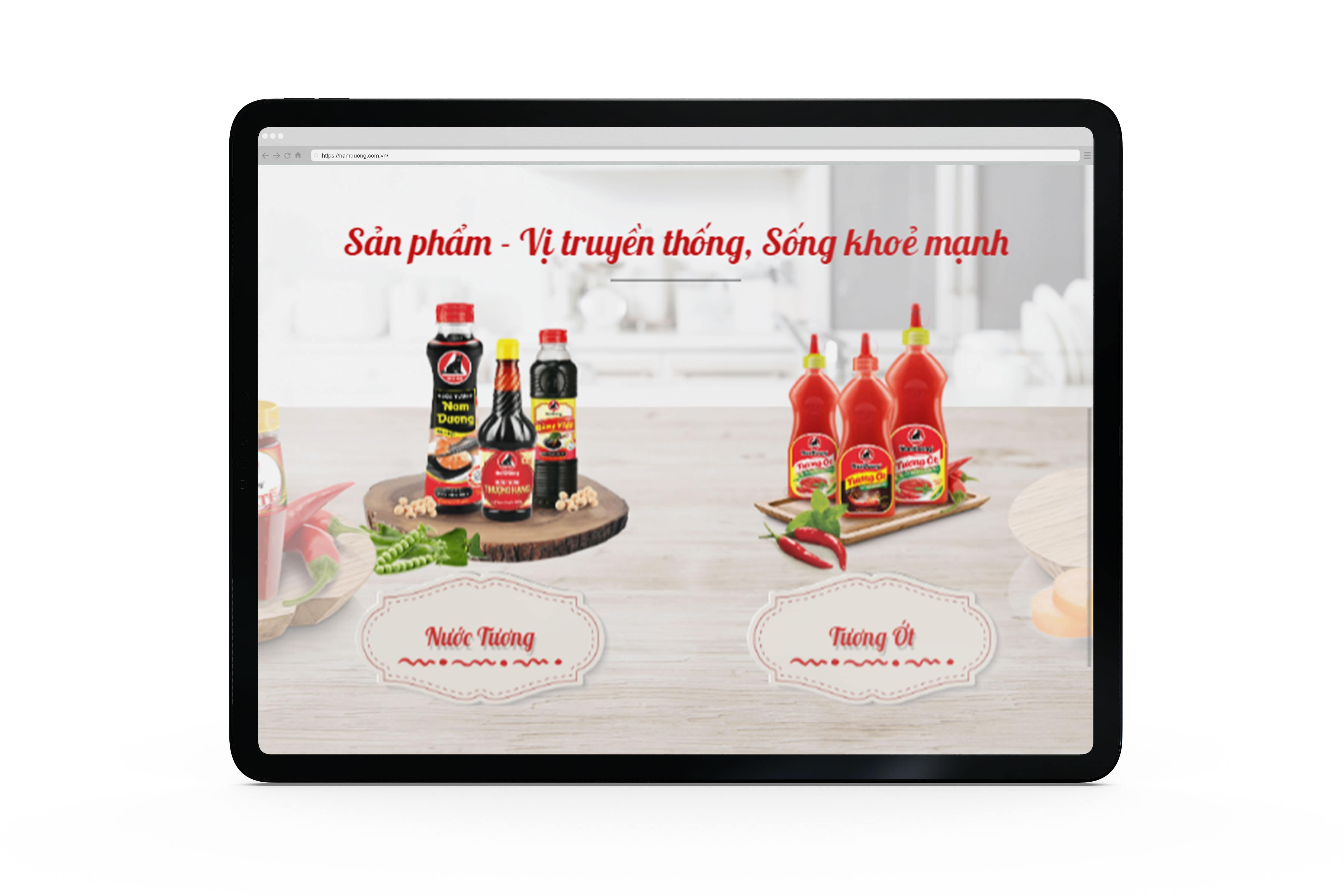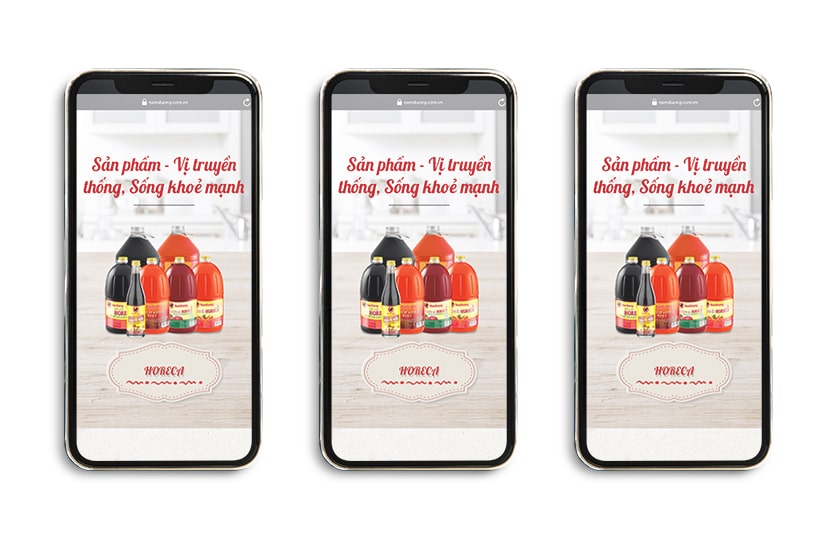 Canh Cam -
Website Design Agency
in HCMC, we are proud to be able to offer different designs to different brands, as well as to bring great experience to our customers.
Other projects
PROJECT SHARING
Share with us basic requirements to get reasonable price quotation