Lien A mattress - global market website design
Over 30 years of re-establishment and development, Lien A has constantly strived to assert its position not only in the domestic market but also in the European countries markets as well as in Asia. With the mission of "Refreshing life" for oneself, family and community, Lien A is constantly improving and innovating in order to bring best values to customers from the beginning, that's market research to post-purchase experiment.
THE APPROACH
Lien A knows about the importance of website in the Digital age, according to statistics showing that 82% of customers search for information on the Internet before making a purchase decision. They found that the old website was not user-friendly doesn't give customers best experiment, Lien A turned to Canh Cam's professional web design services to get the best solutions.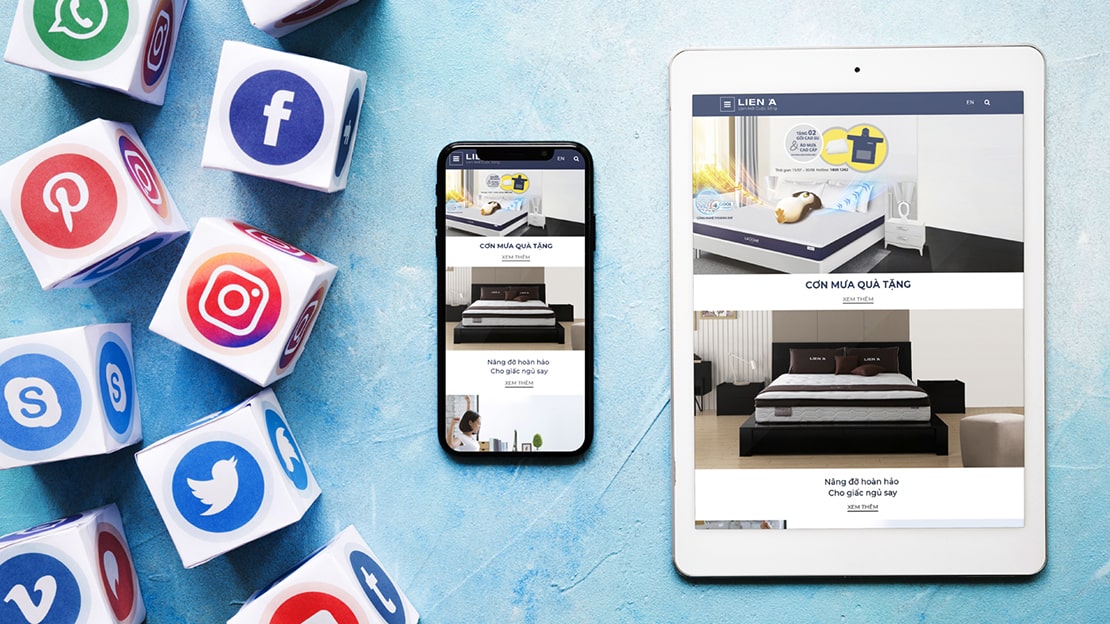 THE IMPLEMENTATION
Lien A's old website only focused on introducing products about benefits, size and product design, but without other customer experiences while visiting the site. Therefore, together with Lien A, Canh Cam redesigned website content to show the living space for customers, creating closeness, communicating to customers the most useful information about Lien A's products naturally and no force.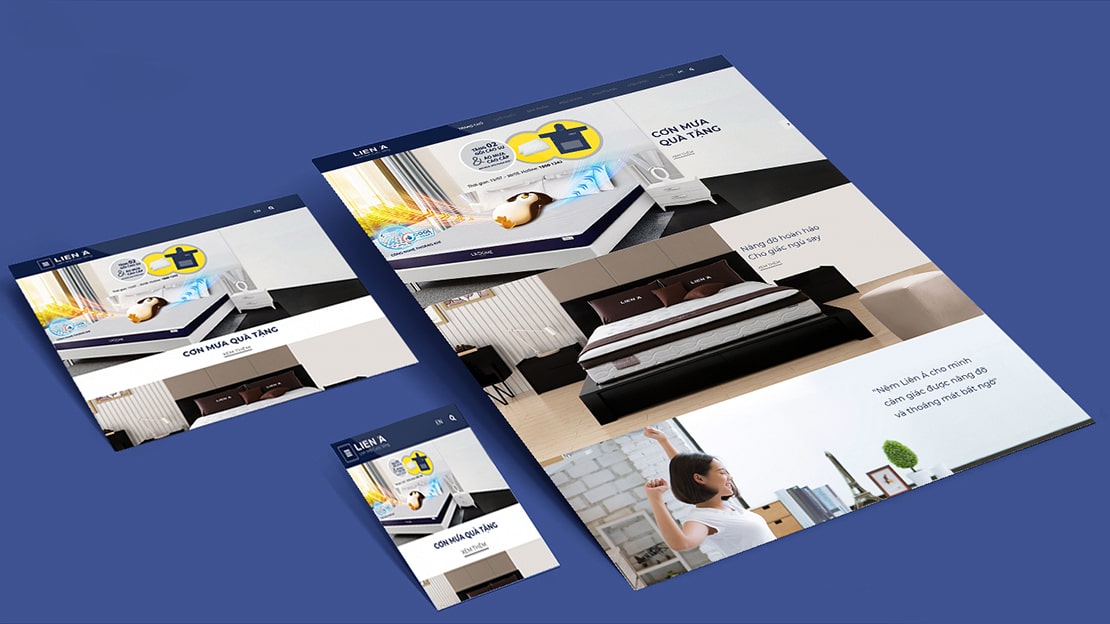 Besides, the website is designed visually to create a sense of liveliness through a full screen design with large format images, combines with metro blocks to make the website more neat and refined. The website allows Lien A to display logically the entire product line of mattresses, blankets, pillows, drap and other accessories and always ensure the most complete and useful information for customers.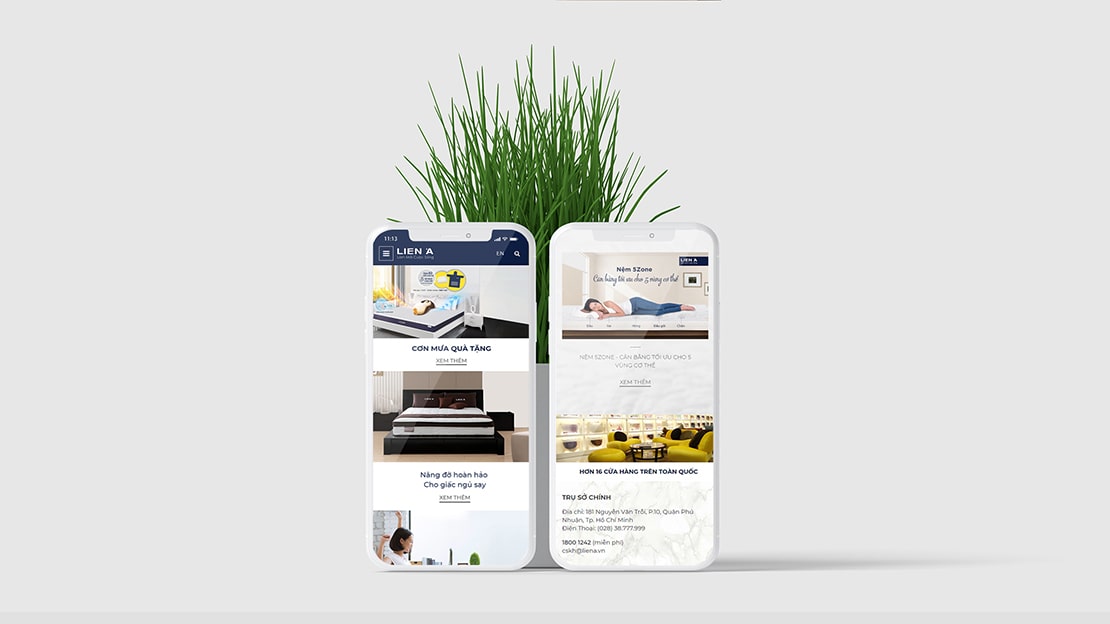 With white and blue tones, the website shows Lien A brand personality as a brand for family, home and especially expresses the subtlety, bringing the feeling of peaceful sleep. When accessing Lien A website, customers can feel the familiarity, the bright and the relax, of course because of nice, friendly website.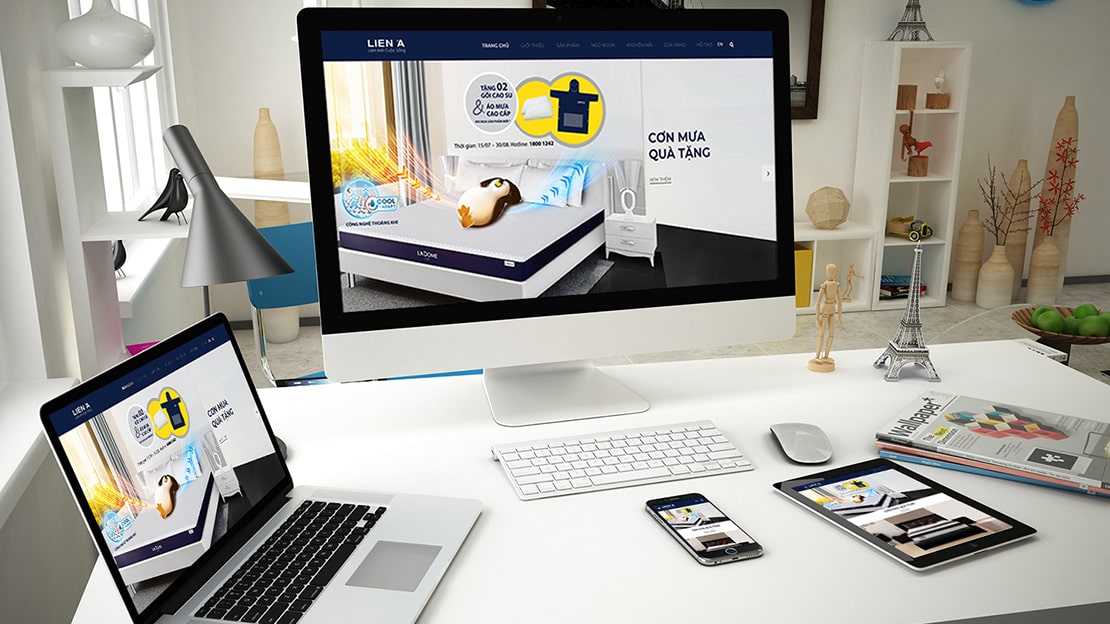 Canh Cam professional web design team ensures about the capability of all screen sizes to provide the optimal experience on many devices. Website allows users to surf and read information without having to change the size, helping Lien A's product images always in the most authentic and clearest status.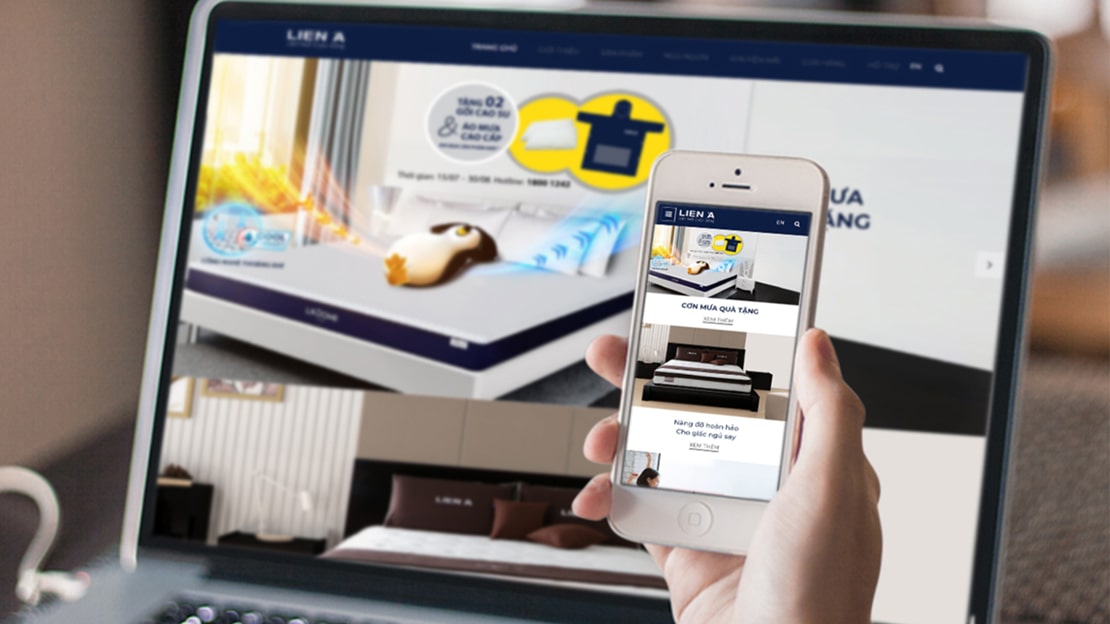 RESULT
Canh Cam identifies a clear direction from Lien A's constructive ideas and feedbacks. Accordingly, Canh Cam has overcome challenges to state that Lien A's new website is full of outstanding features, elegant design not only promote products and brands, but also bring memorable information searching experiments to customers.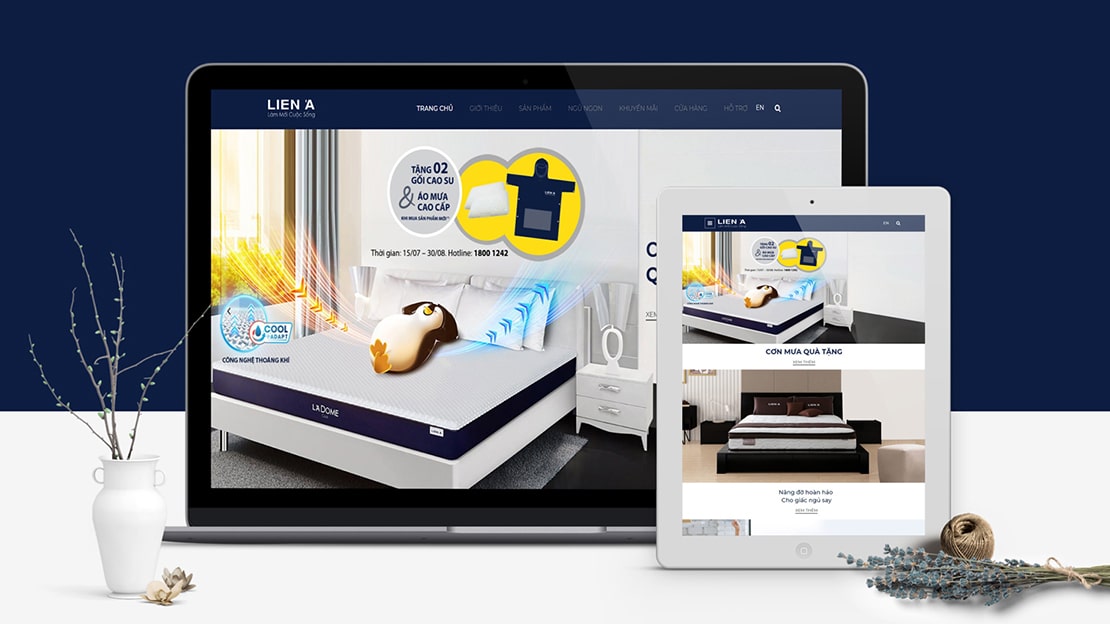 Canh cam - Website Design Agency in HCM. With the desire to bring customers great experiment while surfing the Internet, we confidently brings different designs to create unique brand for each individual, company and enterprise.
Other projects
PROJECT SHARING
Share with us basic requirements to get reasonable price quotation