HOOZING - LEADING TECHNOLOGY - REAL ESTATE TRENDS IN VIETNAM
As a pioneer in building a transparent real estate market and promoting transactions in Vietnam's real estate market, Hoozing takes place easily and quickly through a breakthrough on a technology platform led by a team of leading experts.
Brand positioning
Website strategy
User interface and effects development (front-end development)
Responsive Design (Website Responsive Design)
BUILDING A TRANSPARENT AND BREAKTHROUGH REAL ESTATE MARKET IN SMART TECHNOLOGY
With the motto "We speak, we do", Hoozing has launched a series of typical technology products:
- The real estate business operation system inherited from Singapore technology has been put into use for more than 5 years
- Platform to connect and trade with more than 10,000 brokers on the market
- Online real estate buying and selling application helps customers easily search and buy real estate anytime, anywhere.
"Hoozing is committed to Accuracy, Transparency, Intelligence and Professionalism on all information, products and services. That's why we're working with Canh Cam. With many years of expertise in web design and professionalism, we believe that Canh Cam will bring breakthrough and user-friendly interfaces as we wish."
THE APPROACH
With the goal of building a transparent and breakthrough real estate market in smart technology, Hoozing is aware of the design of websites that meet UX, UI for online users is not only convenient, easy to find but also the interface must be beautiful, neat, modern but still contain all the necessary information that customers seek.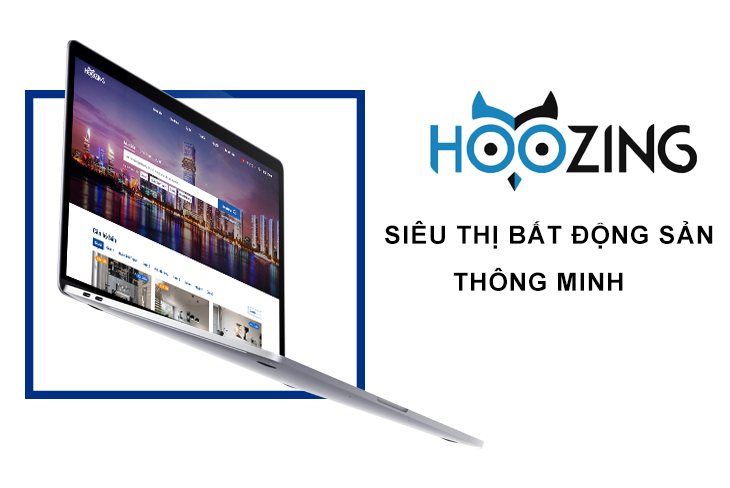 In addition, the interface for posting partners and the way of exchange must also be simple, effective, fast and transparent as hoozing's motto.
IMPLEMENTATION
With the advantage of creating design ideas and content, Canh Cam decided to make a website with a modern and delicate style combined with brief content, but still take the product image as the main, especially the land for the image of townhouses and apartments. Website design is still based on logo color and brand guideline brand recognition inherent in Hoozing, blue and white are the main.
This two-tone collaboration brings a sense of trust to the business, meeting the main goal of impressing viewers with professionalism and clarity, creating prestige, quality and transparency in each product with the necessary information expressed quickly, neatly and clearly.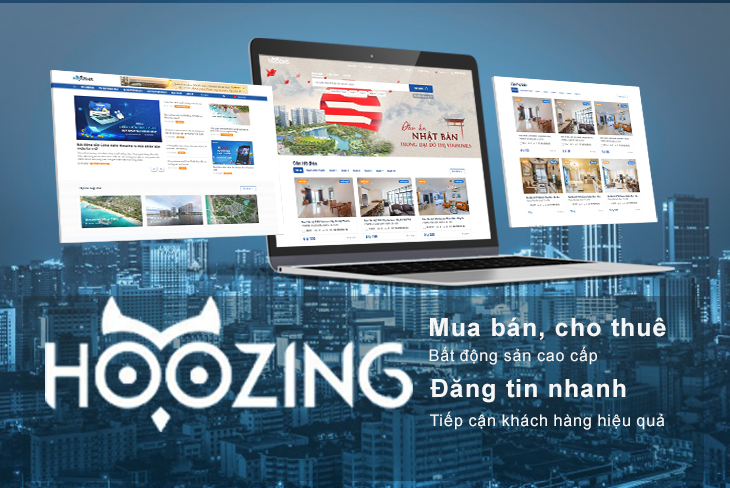 Besides, the fast search feature in banners, convenient and fast is an advantage that Hoozing has and a more user-friendly one. Understanding that desire, Canh Cam brings a web design with a convenient search toolbar with all the elements that Hoozing requires but still ensures the confidence and land for the content that needs to be advertised on the banner.
INTERFACE
Not only fussy in the laptop interface, Hoozing also wants to improve in other devices such as mobile, tablet, ... At this collaboration, Canh Cam and Hoozing have come together to bring the optimal designs exclusively for mobile devices. With toolbars, the app-oriented menu is more convenient for user manipulation but still ensures a friendly element.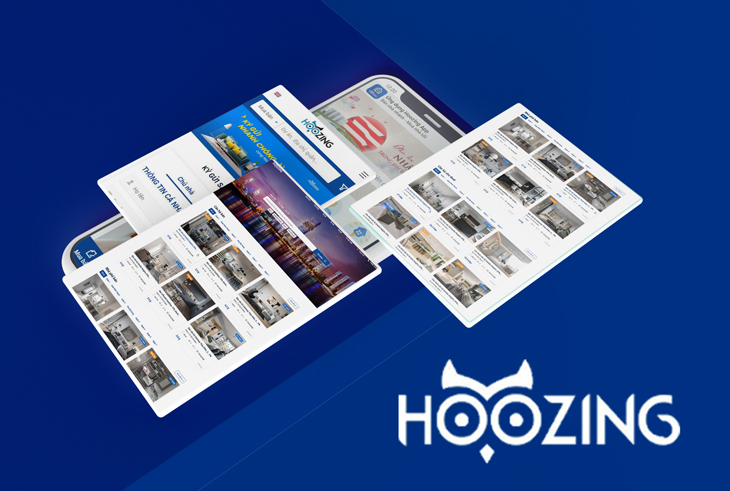 As a leading company in the application of technology in real estate exchanges, not only website development but Hoozing also has its own app apps exclusively for buyers and sellers. Therefore, the challenge for Canh Cam is how to design a modern and innovative website interface that makes Hoozing a symbol of the pioneering new era.
RESULTS
Hoozing website was born and fully meets the expectations of the company, the website shows the modernity, newness, prestige and class of Hoozing in the online real estate trading market and increasingly affirms its position in the field of real estate in Vietnam in particular and hoozing brand in Singapore and the development of this model in other countries in the future.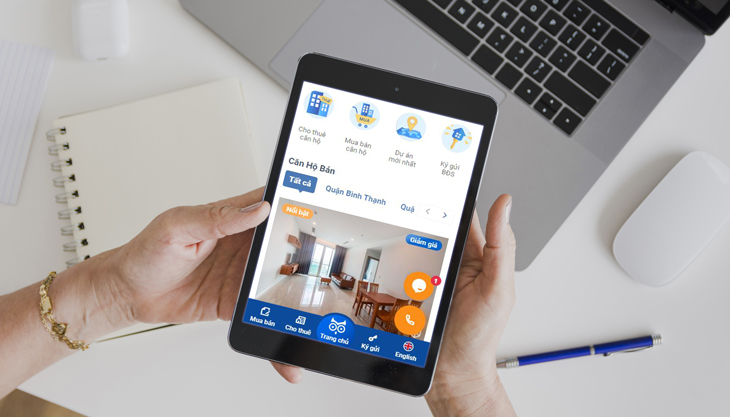 Canh Cam - Website Design Agency in HCMC, we are proud to be able to offer different designs to different brands, as well as to bring great experience to our customers.
Other projects
PROJECT SHARING
Share with us basic requirements to get reasonable price quotation