GEM SKY WORLD - LONG THANH REAL ESTATE MARKET GROW RAPIDLY
Planned in sync and modernly, Gem Sky World promises to be a world of entertainment, shopping, food and a global life experience for active young people.
Brand positioning
Website strategy
User interface and effects development (front-end development)
Responsive Design (Website Responsive Design)
GEM SKY WORLD - A UNIQUE GREEN SPACE, CREATING ENVIRONMENT
Gem Sky World - a passionate and potential project of the Investor Ha An Real Estate Investment Joint Stock Company. With a scale of more than 92.2 hectares, the leading modern and synchronized planning of Long Thanh, Gem Sky World opens up vast new horizons for take-off success and spreading happiness. It will be a world of entertainment, shopping, food and a global life experience.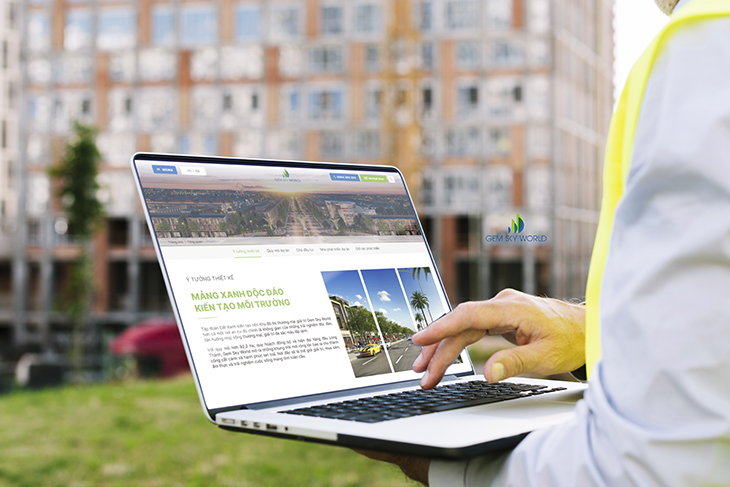 Dat Xanh Group is responsible for this project - the leading brand in vietnam real estate market. Dat Xanh Group creates Gem Sky World commercial and entertainment urban area more than a place of residence that is the space of unique experiences, enjoying the rhythm of commercial life, colorful entertainment sparkling.
APPROACHING
With the desire to create a new urban area of the largest and most modern in Dong Nai, Ha An Real Estate Investment And Trading Joint Stock Company has devoted much enthusiasm for owning a clean land fund in Long Thanh - Dong Nai, creating a foundation for the construction of Gem Sky World Commercial and Entertainment Urban Area. With many advantages of surrounding infrastructure and utilities, especially the Long Thanh International Airport project is about to be implemented ... Gem Sky World deserves to be a "golden land", a potential project. Therefore, the company wants to enhance its image through the online website to contribute to promoting the brand as well as the quality and prestige of the project.
IMPLEMENTATION
With the advantage of creating design ideas and content, Canh Cam decided to create a website with a modern and sophisticated style combined with short content and attractive images. The web design is based on two colors of Gem Sky World's logo, green and blue. This 2-tone coordination brings a sense of trust to the business, meeting the main goal of impressing viewers with professionalism and clarity, creating prestige and quality for the company's project.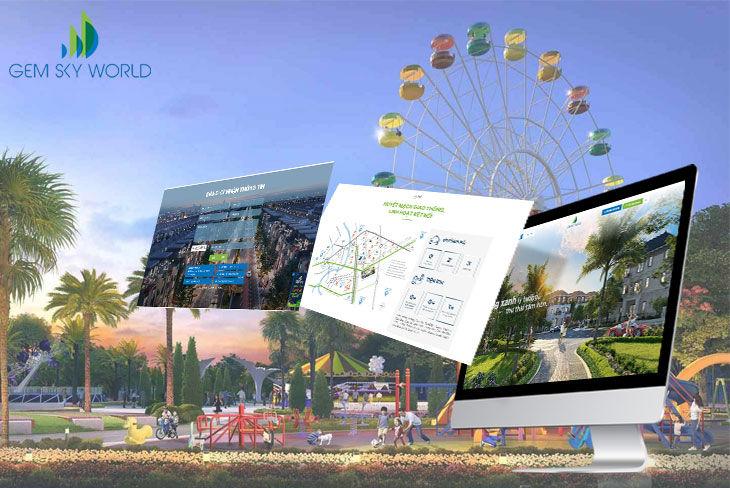 Besides, the combination of 360 Virtual Tour features brings customers interesting experiences through an attractive virtual reality picture with just one click. Guests can admire the entire project from the whole villa, play area, park, school,... to specific details such as the interior of the rooms of the villas. This new feature not only helps the company create a different highlight, show professionalism, catch up with the trend of the era, but also give the company a quick connection as well as the ability to convince customers optimally.
INTERFACE
This is a potential development project that Dat Xanh invested in in 2020. It is expected to become the newest smart urban area in Long Thanh, Dong Nai.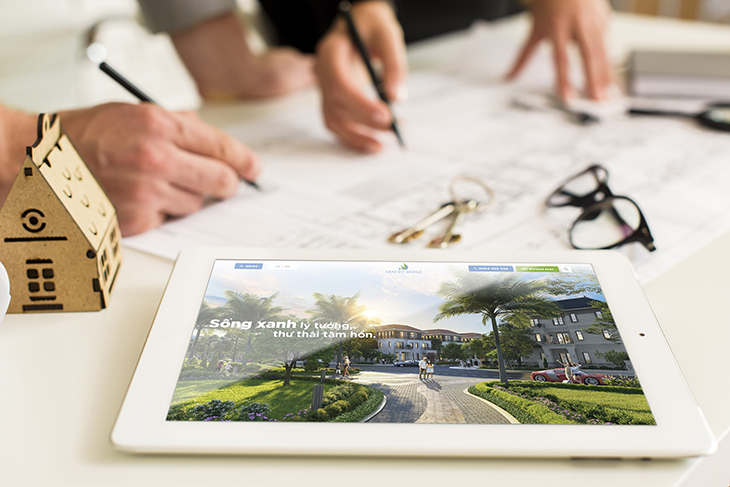 To ensure that information about Gemsky can reach users and bring a perfect and the most practical experience, Canh Cam always ensures to make a website with Responsive technology to deploy the interface on devices from smartphones, tablets to desktops.
RESULTS
Gem Sky World website was born and fully meets the expectations of the company, the website shows the modernity, newness, prestige and class to help the company increasingly affirm its position in the field of real estate.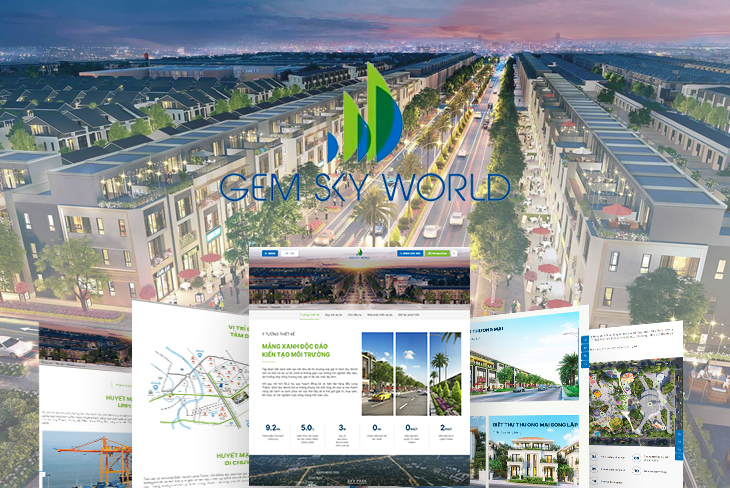 Canh Cam - Website Design Agency in HCMC, we are proud to be able to offer different designs to different brands, as well as to bring great experience to our customers.
Other projects
PROJECT SHARING
Share with us basic requirements to get reasonable price quotation