An Ba Pharmacy
The new version (2014) of An Ba project, when just launched, has brought absolute satisfaction to the management board of AnBa Pharma company. At the website, flat design applications create a sophisticated, modern feature with the aim of bringing traditional Eastern and Western remedies closer to the user.
User interface and effects development (front-end development)
Content Management System development (CMS)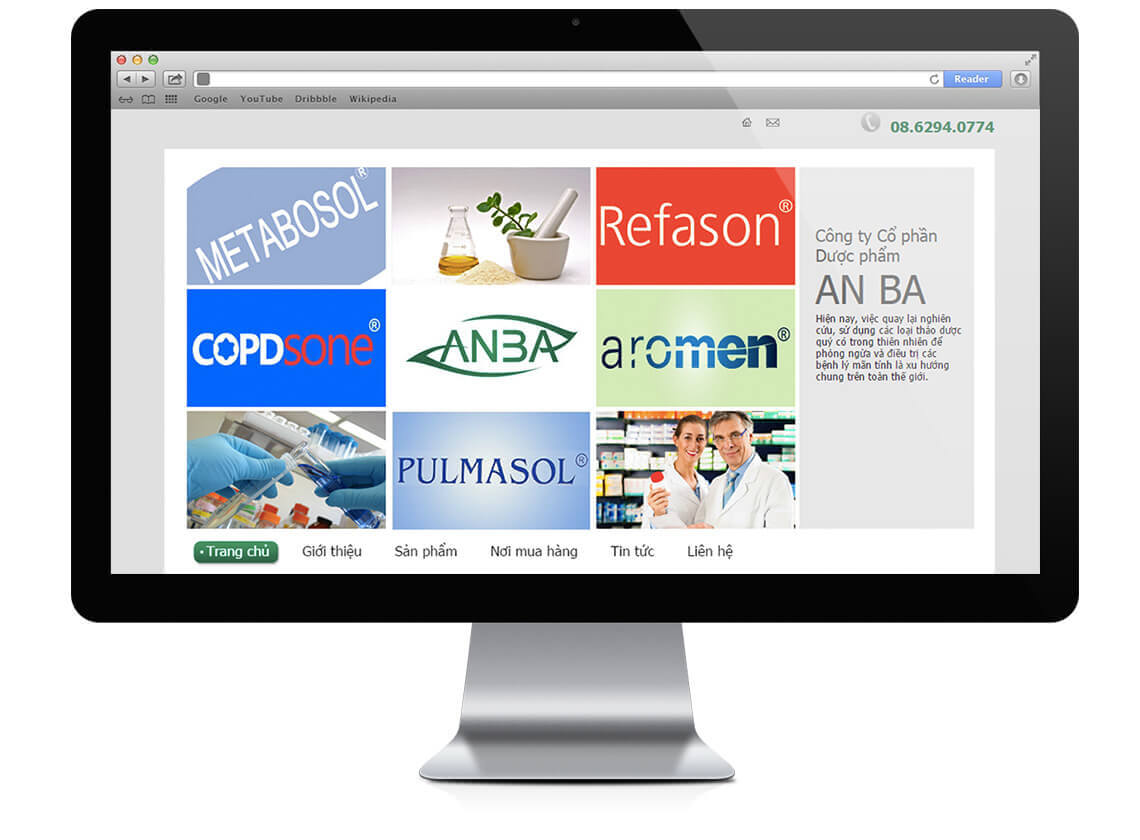 APPROACHING
An Ba Pharmacy specializes in supplying herbal which combined Eastern and Western medicines, especially for diabetes mellitus, asthma, ... With the motto "Put the word Mind on each product", An Ba Pharmacy is always committed to bringing prestigious and quality products to society. In 2010, An Ba Pharmacy chose Canh Cam as an advisor on web-making services to create the online face of the company to bring An Ba brand and eastern medicine products closer to consumers.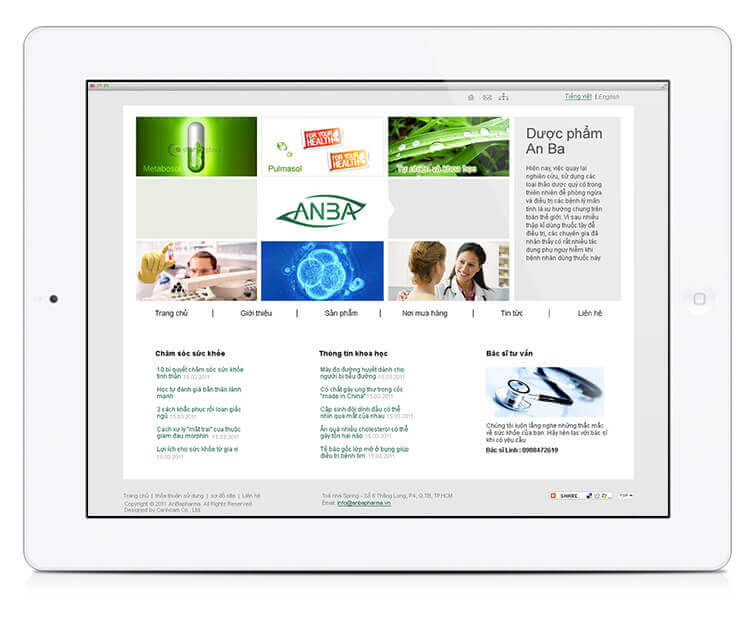 The website first launched in mid-2011 exceeded the expectations of the group when expressing vividly the spirit that the leading medical team wants to convey. Maintaining the first interface for more than 3 years, An Ba Pharmacy recently improved the interface and once again partnered with Canh Cam to create a more eye-catching, modern interface. An Ba Pharmacy's image today shows an increase in stature and scale after many years of operation.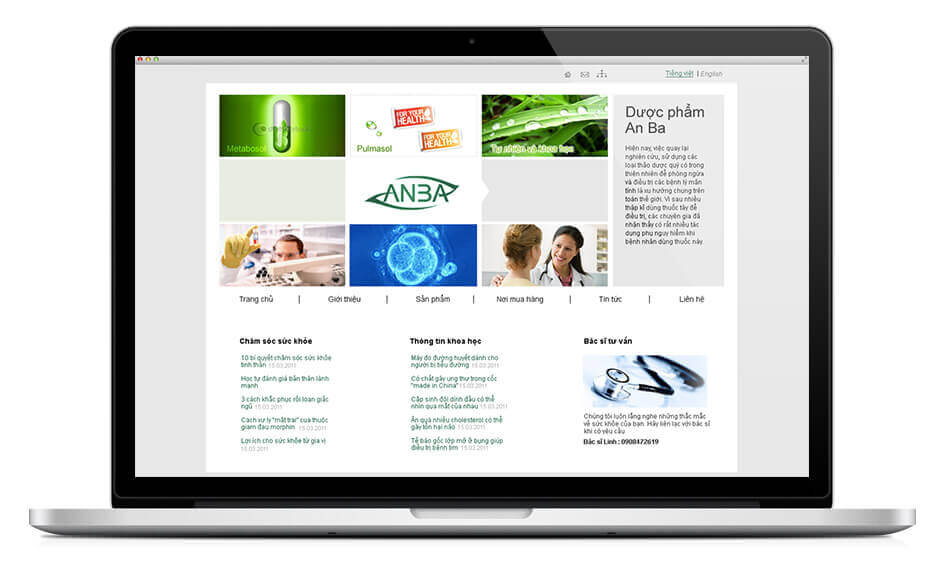 Results
Researching progress and web-oriented consulting, UX design, front-end development anf Content Management System (CMS) are what we've gained.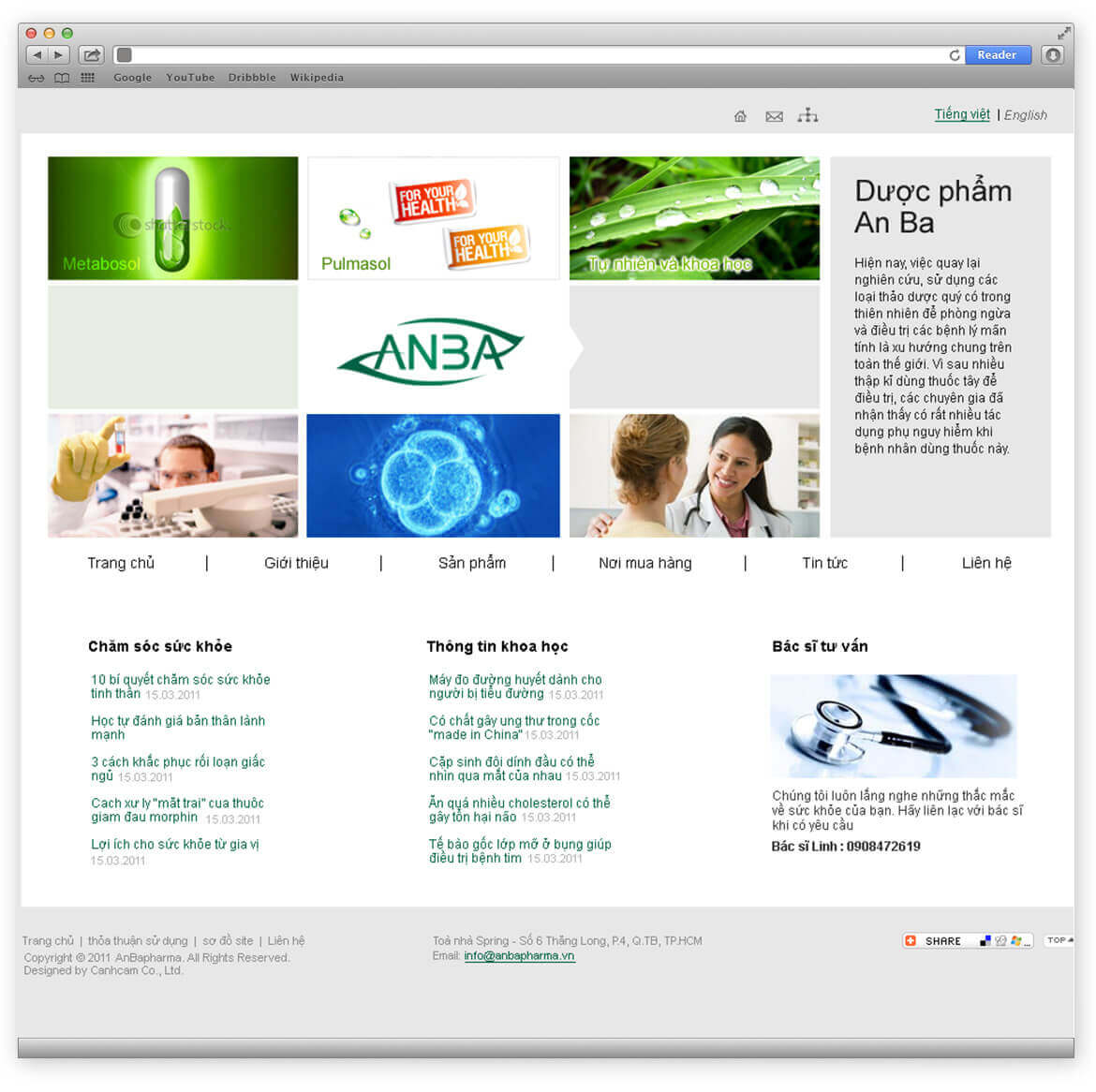 Canh Cam - A Web Design Agency in HCMC, we are proud to be able to offer different designs to different brands, as well as to bring great experience to our customers.
Other projects
PROJECT SHARING
Share with us basic requirements to get reasonable price quotation