Sony Promotion
Brand positioning
Website strategy
User interface and effects development (front-end development)
Responsive Design (Website Responsive Design)
Sony Promotion
When it comes to Sony, it's about the story of changes in a spectacular digital age. CanhCam has supported Sony to reform its distribution system and develop e-commerce websites to ensure both sales goals and better care for online customers in the Vietnamese technology market.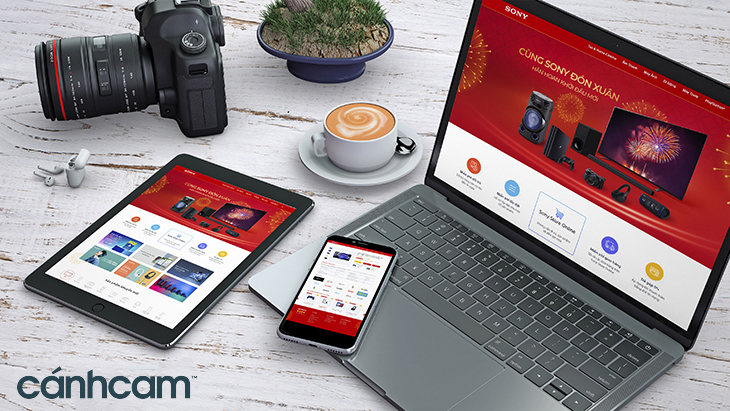 The same is the case with a website dedicated to promotion products. With the functions of promotion, promotion and convenience for governance, Sony's revenue has grown tremendously.
Come up with ideas
Sony develops more websites dedicated to products and promotions in order to meet all requirements in the process of brand development in the online market, for the convenience of its customers, .
Sony customers can keep up to date with the latest promotional products and promotions.
Sony needs to design a website that introduces products and information to stores across the country that distribute products.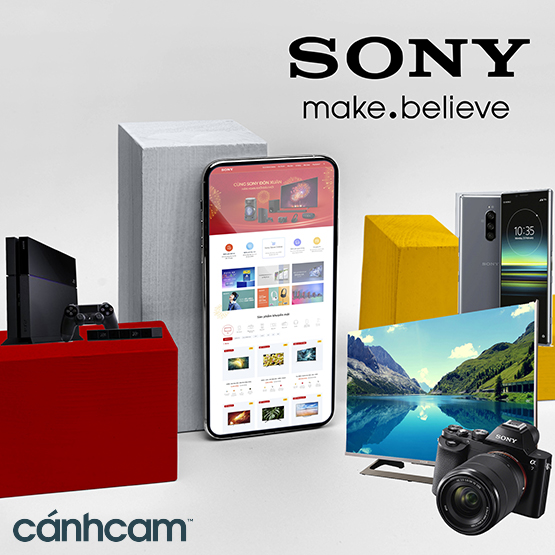 Implementation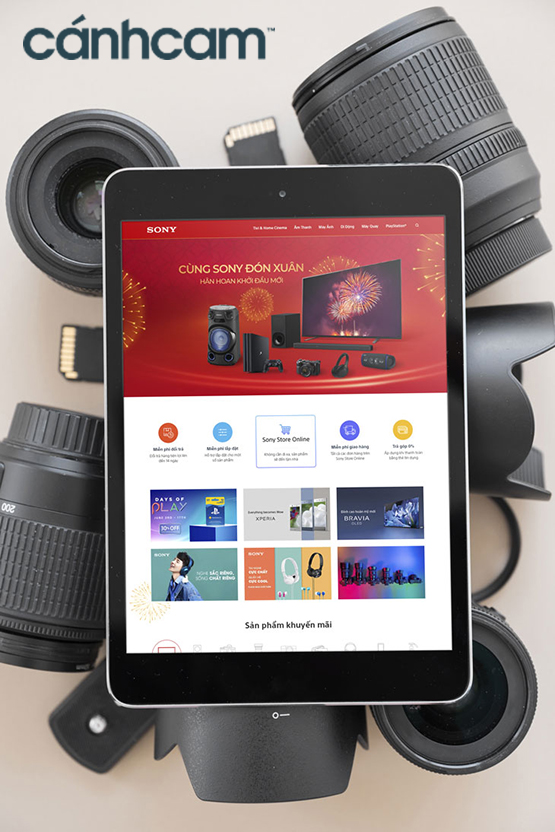 It's almost a landing page about promotion products. Website design ideas and colors must stand out the nature of the website.
Therefore, Canh Cam chooses crimson, in Sony colors combined with white. Red inherently symbolizes things that belong to "hot", "new" combined with white background does not make users feel too bright or confused with all the colorful colors.
At the same time, Sony products are also technological products such as televisions, gaming, phones, cameras, etc. The display image is also colorful, so Canh Cam chooses a white background to enhance the image of the product.
Results
The website is designed with Responsive technology applied to deploy the interface on devices from smartphones, tablets to desktops and widescreens, creating a perfect experience for all users.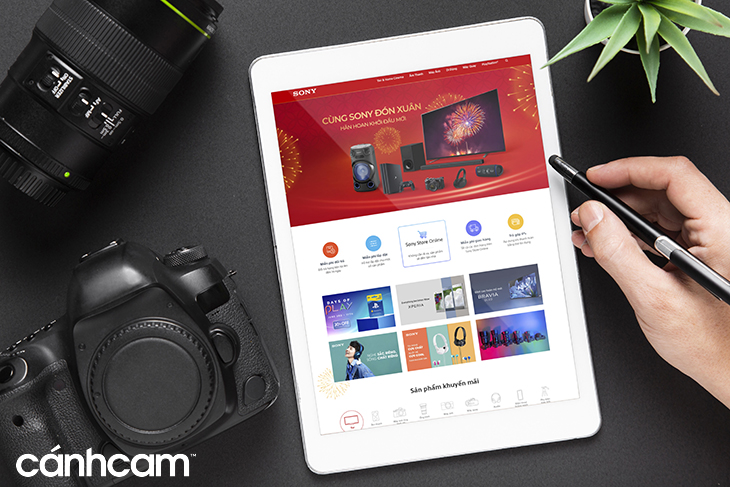 After 3 months of operation, all products and accessories present in Sony promotions are updated quickly on the website. Also, according to the visit statistics, the information that the official website obtained partly comes from the current promotion website which helps Sony achieve its goals.
Canh Cam - A Web Design Agency in HCMC, we are proud to be able to offer different designs to different brands, as well as to bring great experience to our customers.
Other projects
PROJECT SHARING
Share with us basic requirements to get reasonable price quotation